This week marks one of DalTRAC's most important research dissemination events of the year. The 99th Annual Meeting of the Transportation Research Board is held from Sunday January 12th to Thursday January 16th in Washington D.C. The meeting attracts more than 13,000 transportation professionals world-wide. Monday and Tuesday have been busy days for the DalTRAC team.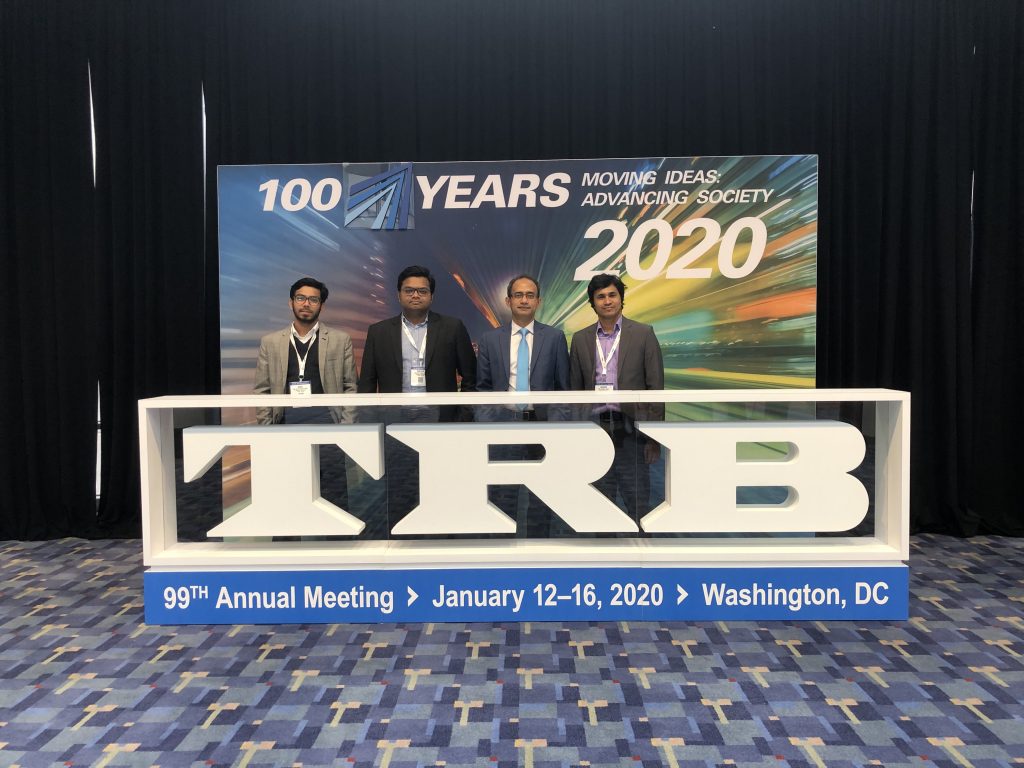 Dr. Ahsan Habib gave a presentation on the applications of VR in transportation planning and how this technology can be used for future developments.
Nazmul also presented his research on a Shorter-term Decisions Simulator (SDS) model for mode choice and vehicle allocation in Halifax, Nova Scotia.
Nazmul and Dr. Habib presented Katie Walker's research during the TRB conference on Connect Smart Scenario Planning. This research considers challenges and opportunities associated with developing a framework for connected, autonomous, shared and electric (CASE) vehicles in Halifax, Nova Scotia.
Md Jahedul Alam presented Pauline Laila Bela's research on emission modelling in Halifax, Canada. He also presented his own research on mass evacuation planning and microsimulation modelling to estimate flood risk and traffic conditions.
Md Asif Hasan Anik presenting his research on public bus discomfort based on different trip attributes.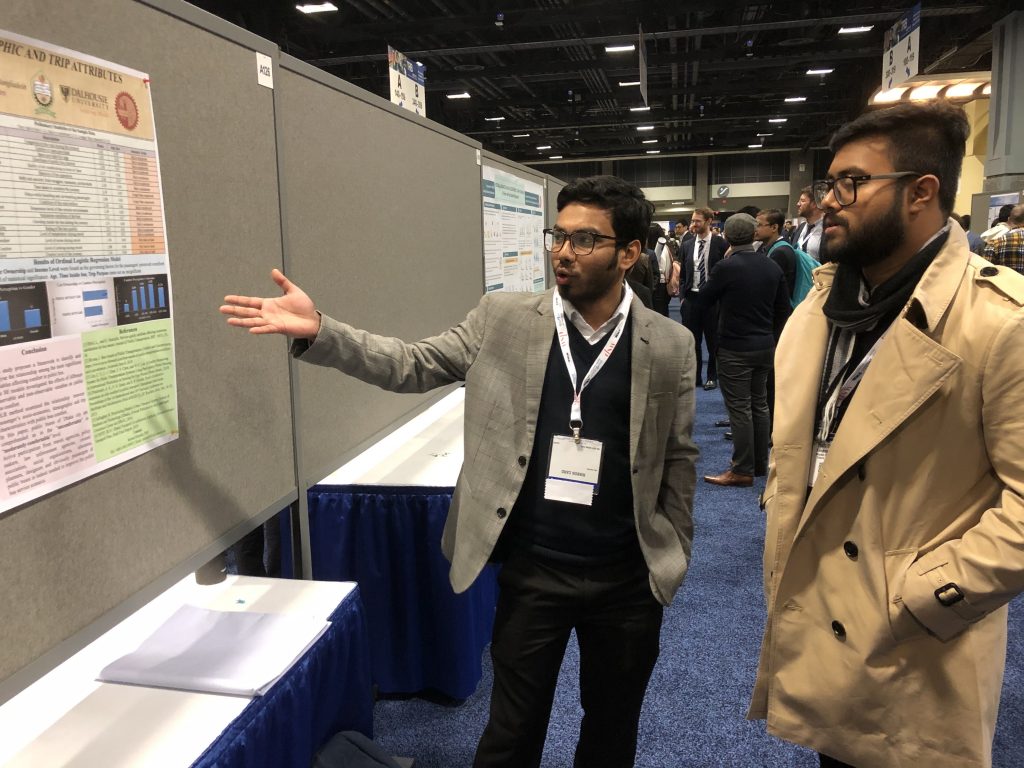 Dr. Habib also met up with past DalTRAC students during the conference, Shalia Jamal (left) and Mahmudur Fatmi (right).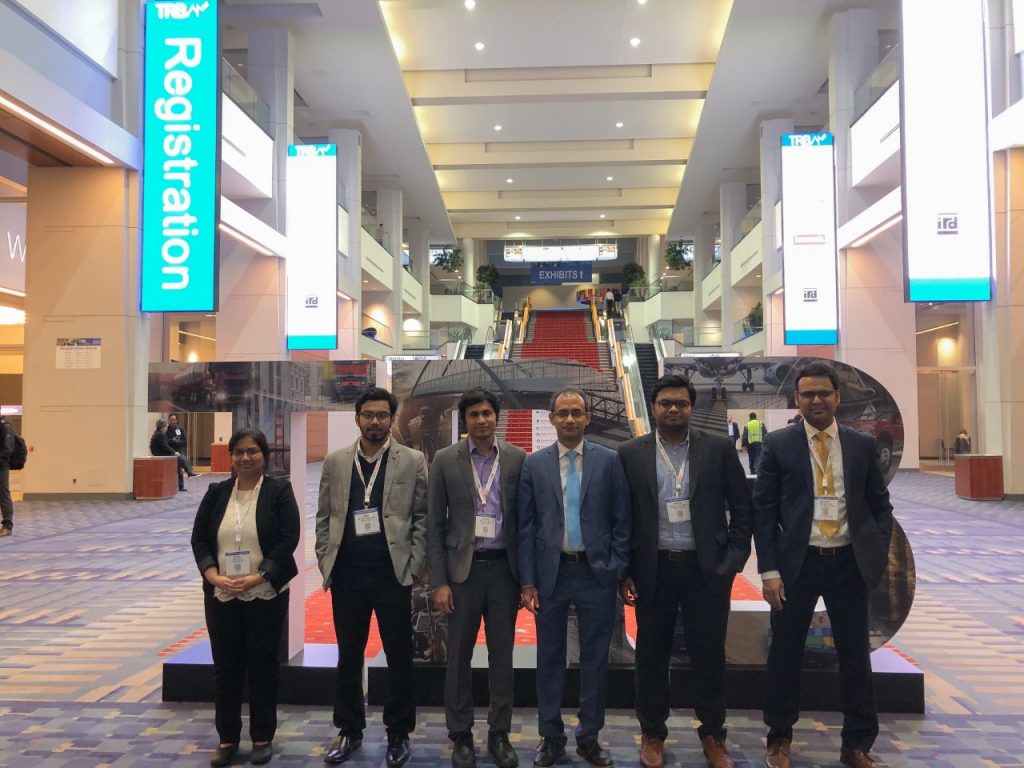 Lastly, Shaila Jamal presented research with Dr. Habib on the impacts of smartphones on travel behaviour.