Originally posted by Scott A.E. Smith.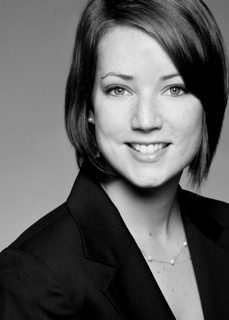 James Ewart is currently on his Corporate Residency with Aon in Toronto. Recently, he chatted with Jocelyn Ball, who worked for Aon on her Corporate Residency as a member of the program's inaugural cohort—the Class of 2011. Jocelyn is now working as an insurance broker for Aon in Calgary, Alberta. She's a star among stars from that inaugural class, who are continuing to build the program's reputation in the business world. Enjoy!
First off, why don't you start by telling us the Jocelyn Ball story and how you came to find yourself in the Dalhousie MBA program?
See Testimonial Video #1!
Alternatively, the answer to that question is:
I worked for two years doing environmental permitting and planning and sustainability consulting. I loved the client focus and knew that I wanted to do something that mirrored that for my long-term career. My employer at the time is one of the Employer Partners of the Dalhousie MBA program, so when I went in to discuss doing an MBA with my boss four years ago, he slid the pamphlet across the desk to me. I was curious and went to Dalhousie to check out an information session. The program immediately grabbed my attention—it promised to be different from the other MBA programs I was looking at. My undergraduate degree was done at Renaissance College (UNB) in an experiential education set-up, so the program at Dalhousie seemed like a natural next step for my education.
Originally, I said yes to another offer at a more established program and well-known school, but I never said no to Dalhousie. When I was trying to figure out where to live in the new city of the other school, something just wasn't sitting right with me. I printed off the list of companies that recruit at both of the schools I was considering and sat down to compare them. It didn't take long to realize that the companies I wanted to work for were recruiting at Dalhousie. Dalhousie and the Corporate Residency program were where I needed to be. I haven't looked back since.

You did your Corporate Residency at Aon, where you now work full-time. Would you say that the experience shaped your career aspirations or did you know prior to the MBA program?