While the Class of 2016 is away on their Corporate Residencies, the Class of 2015 is heading into their last classes and exams. The CRMBA program is an intense and rewarding experience. As a student and graduate of this program, you not only become part of a much larger network of professionals, but you also connect and build friendships that will last a lifetime. So, our last blog post is dedicated to the Class of 2015 and their friendships!
Sean Tait 
A week from the moment I am writing this, I will be attending the final class of my MBA career. I'm not an overly sentimental person, but it is hard not to reflect and remember the fond memories I have of my time at Dalhousie.
During my classes' very first session together as a class in 2013, Jenny Baechler (the Associate Director of the Corporate Residency MBA program) told us something that I remember very clearly: "A master's degree is where you develop mastery of a subject." Perhaps that view is obvious to most people, but to me it struck a chord and framed how I approached the next two years in the program. While I can't say I have "mastered" business, I am now much stronger in both the technical skills that underlie business practice, and the numerous soft skills needed to succeed the world of business.
However, the value I have gotten from the program extends beyond the business skills I have developed. I have made exceptional friends from my class – all of whom I am convinced will be successful in their careers. I certainly did not expect that some of my best friends would be made during my two years at Dalhousie, but I am thankful for these lasting relationships.
Quin MacKenzie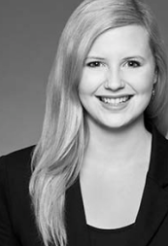 One of the benefits of the CRMBA program is the people you get to meet. Our cohort is a very diverse group. Each of us brought a different suite of skills and capabilities to the program, and our differences have enriched the MBA experience. I have tried to incorporate the strengths I admire in my colleagues into my own leadership style.
We are in the home stretch! A few more papers, presentations, and exams and then it will be time to celebrate our accomplishments together. As we move closer to graduation, we are each entering a new chapter in our lives. I know that we will do great things and be a successful group.
Our network , of talented young people, is ready to take on the world! I am proud to be a part of the CRMBA class of 2015. I entered this program to gain business skills, relevant work experience, and a Masters degree. I have had the opportunity to accomplish much more than the addition of three letters beside my name. Thank you, fellow classmates, for growing with me over the past two years.
Emily Van Dop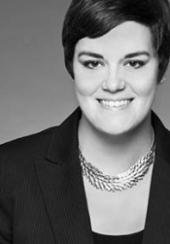 I was nervous to start this program because I had no background in business. I was worried that I wouldn't fit in, and that I would look like an idiot to my peers and professors. However, these fears were alleviated in the first week, when then-strangers went out of their way to help everyone succeed.
This was not limited to course content – that first summer, I had made the mistake of needing to move apartments during exams and interview week, and my peers bailed me out of a bad situation. I am from Ontario; so, I had no family to help me, but my classmates volunteered their precious free time to help me move, donating their vehicles and muscles to the cause (thanks again Courtney, Jay, Thomas, Adrian, and Harry!). It is this sort of kindness from my classmates that I will be ever grateful for.
I believe that the person you become is made up of the small moments in your life, not just the big picture stuff (like getting an MBA). It's the endless stream of inside jokes, the social gatherings, the small acts of kindness we show each other every day. I also love that some of my closest friends in this program are so different from me (just ask to see their Myers-Briggs results), and yet that's what makes them so special – they challenge me to grow and become a better person, as I do for them.
Thanks for an incredible two years, Class of 2015 – I am so glad I had the good fortune to know all of you, and I look forward to seeing our plans of taking over the world play out in the near future.