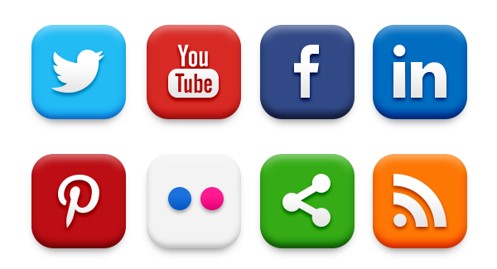 Social Media allows us to create and exchange information, ideas, and knowledge.  Websites, blogs, photo applications – all act as our link to networking opportunities within a wider audience. Social media has advanced global communication even as it has transformed the way we engage within social and work environments.  Our smart phones connect us to places that we may never visit; yet we experience "being there" via a photo uploaded on the other side of the world.  We send messages, listen to music, share videos, post selfies, all with nonchalant ease as we go about our daily routine.
CFAME Connection interviewed Binod Sundararajan to discuss the importance of participating in a complex and chaotic communication environment. Does my voice matter?  Is anyone listening?  Why bother?
According to Binod, every voice matters.
Social media allows us to share critical data that serves the greater good.  For example, when a natural disaster strikes, social media transports help from across the world. Social media brings together interdisciplinary teams to work towards solutions that will benefit society.  With the advent of social media, knowledge transfer has experienced exponential growth.  This is the salient point: articulating your ideas and experience builds upon what others have learned and shared. 
Social media will continue to influence and transform our communication styles.  To provide context, the statistics are impressive (Smith, 2016).  As of July 2015, total worldwide population was 7.3 billion. The internet has 3.17 billion users with 2.3 billion actively involved in social media.  Ninety-one percent of retail brands use two or more social media channels.  Internet users have an average of 5.54 social media accounts.  Even more telling, social media users have risen by 176 million in the last year.   What does that look like for any given 24 hours? There are million new active mobile social users added every day. That is twelve each second.  Facebook Messenger and WhatsApp handle 60 billion messages a day.
These numbers may appear daunting.  Of course, the next question that comes to mind: with so many messages surging through WIFI, is anyone listening?
Next Post: Binod Sundararajan: How to Get Your Message Out There
From the CEGE Connection Archives:  First published August 8, 2017