Where there's smoke, there's fear: Are electric cars inherently unsafe?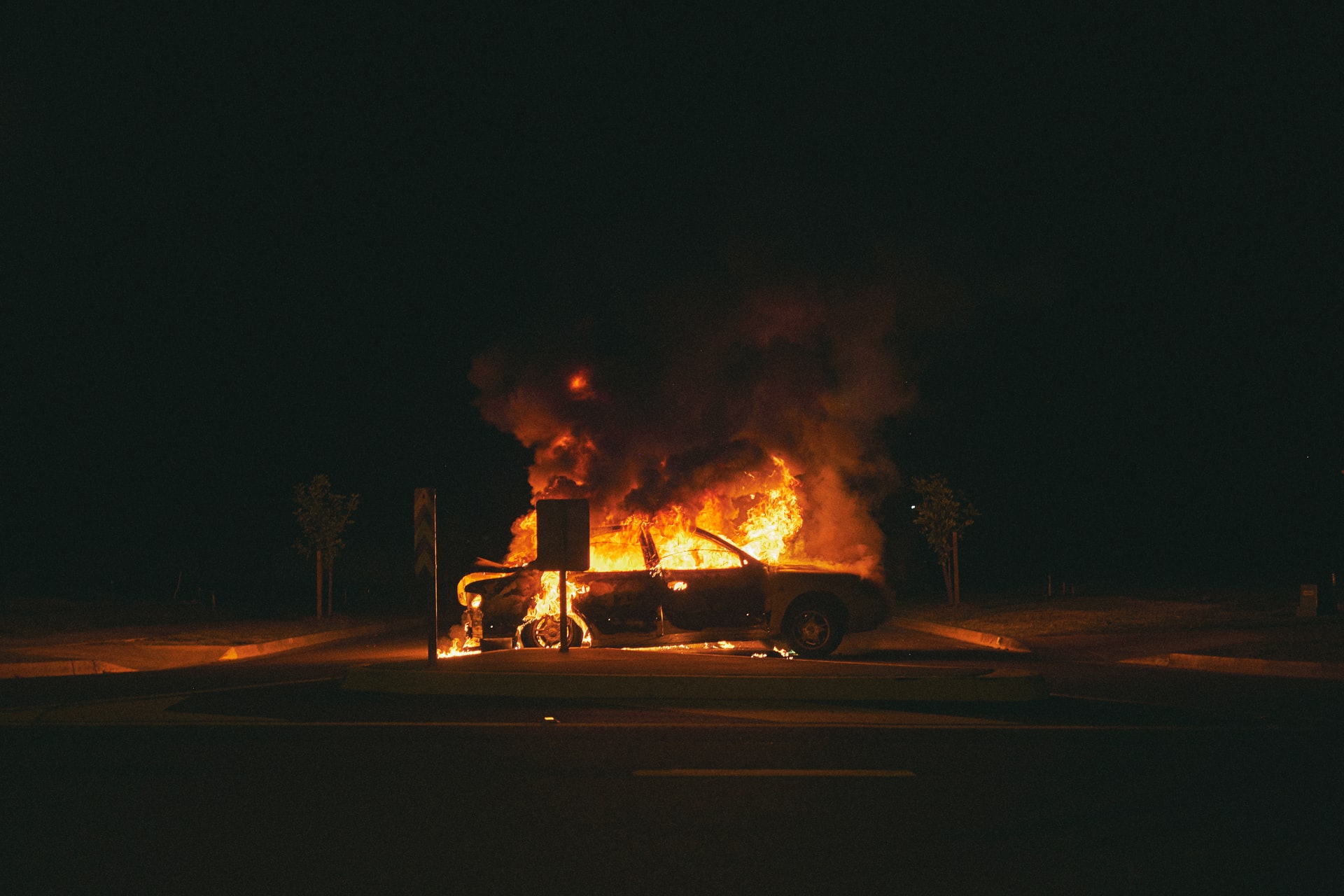 No doubt, the world was different in 2016. While you could board a plane with flu-like symptoms, the same could not be said of the Samsung Galaxy Note 7. The reason being, the phone's battery caused a number of explosions and fires, resulting in the largest phone recall in history, with 2.5 million recalled devices worldwide. To the public, the fiasco played a catalytical role in shaping, or misshaping, lithium-ion (Li-ion) battery safety information. Stories like that of the Galaxy Note 7 or headlines of Tesla cars bursting into flames have made the public wary of Li-ion batteries. But are these batteries truly inherently unsafe?
Like all things in life, Li-ion batteries are only unsafe when designed or operated improperly. Take the Galaxy Note 7 for example. The device contained a dangerously thin separator and a poorly designed casing. The separator is a polymer membrane that provides insulation between the positive and negative electrodes of the Li-ion cell. It is a crucial aspect of the latter's safety that must be properly tailored. Samsung's engineering faux pas meant that the battery was prone to short-circuiting and overheating. But the Samsung recall should be no cause for hysteria. On the contrary, the saga is more reflective of the exception than the norm; most Li-ion battery technologies are manufactured with safely sized components. Case in point: electric vehicles.
Unsurprisingly, many are concerned with the safety implications of driving a vehicle powered by a large, flammable, high-voltage battery. Much like your smartphone or your handy electric toothbrush, electric cars cannot provide an absolute guarantee of safety. But to the extent that danger is an inevitable possibility of our everyday devices, it is more useful to speak of likelihood. Here, the likelihood of an electric vehicle fire is minimal. The battery packs are engineered with cooling systems, overcharging prevention systems, firewalls and shielding to protect the battery from igniting and propagating flames. While, in the case of a collision, damage to the battery pack could certainly lead to a fire, the likelihood is in fact substantially higher with gas cars.
So, how does the safety of electric cars compare to that of gas cars? In short, gas cars are fraught with far more safety risks. But it is important to note that there are many layers to why this is the case. Electric vehicles, which rely on an electric motor and do not contain a combustion engine, are 60 times less prone to car fires than gas cars according to data from the National Transportation Safety Board. Malfunctioning is more probable in gas cars which contain many more mechanically moving parts when compared to their simpler, more reliable electric counterpart. As for cases of collision, other parameters of the vehicle design unrelated to fuel source become more imperative to safety.
In large part due to their novelty, electric vehicles are frequently the subject of misleading headlines that fan the flames of Li-ion battery fires. Yet much like the Samsung recall did not deter us from owning smartphones, these headlines should not deter us from greener transportation. Recall that the most important causes of car accidents remain speeding and distracted or impaired driving. In that sense, car safety is largely reliant on safe drivers. Baseless paranoia about electric cars may effectively distract from the important discourse on our responsibility as citizens to ensure both safe roads and a sustainable planet.
Photo by Matt Hearne on Unsplash