Where in the brain is trauma and resilience?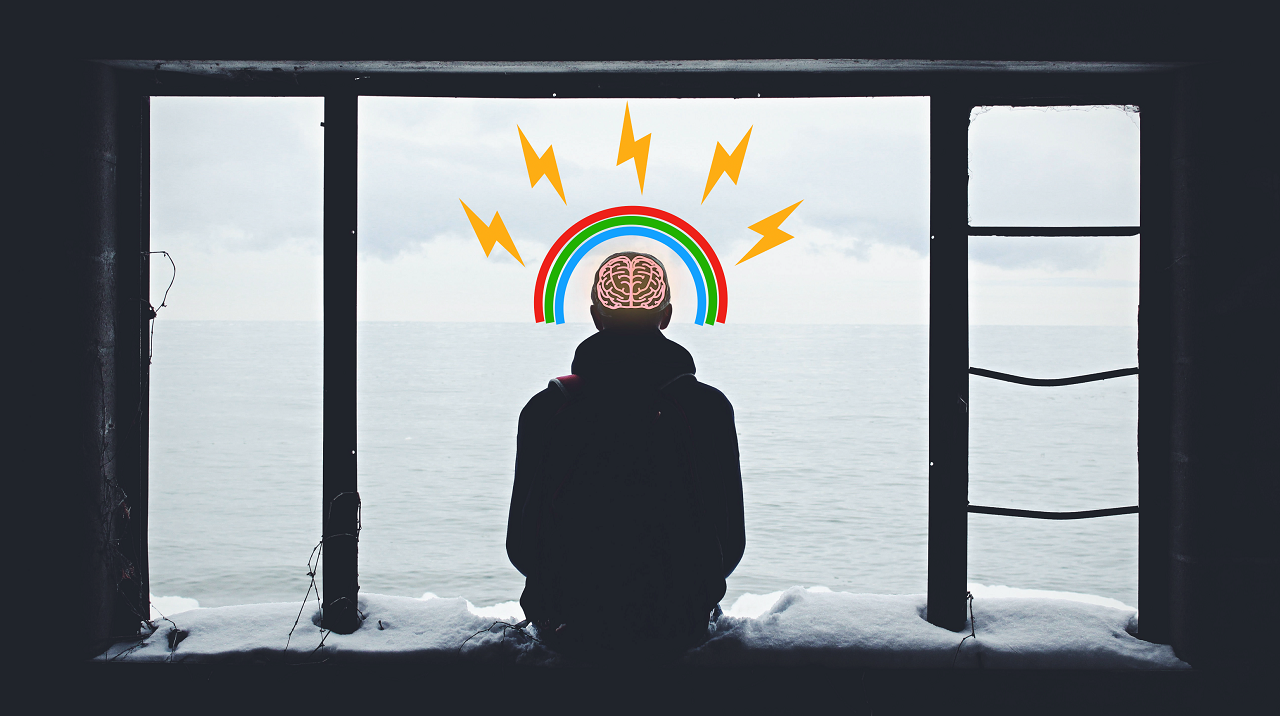 Resilient people have always been inspiring to me. Real stories of triumph in the face of disease, discomfort, or distress also allow us to center ourselves. They may allow us to sympathize and empathize, but they also shine a light on what we have to be grateful for. My personal experiences with trauma have led me to seek out heroes I can learn from. There are many.
Oksana Masters, an 8-time Paralympic medalist, was abandoned at birth. Having the need for surgery and amputation, she would still go on to become a champion rower, taking up skiing only after suffering a back injury. Dr. Roxane Gay is another hero of mine. In her memoir "Hunger", she speaks about experiencing trauma from sexual violence, and her personal challenges toward finding resolution. She continues to write and help make space in the publishing world for new authors.
How do they do it? How do these people pick up from what some might deem "rock-bottom" and go on to achieve greatness? These questions are especially pertinent to me now, when during a pandemic people may be experiencing trauma as a result of COVID-19. Unfortunately, these questions have become even more urgent in my mind as my home province of Nova Scotia has recently suffered a devastating tragedy in the community of Portapique.
What makes people resilient? As a neuroscience student, I am endlessly interested in how our brains make us who we are. How does trauma manifest in the brain? A brain area that is often of interest in research on trauma and resilience is the hippocampus. The hippocampus has (like many brain areas) a variety of functions. These functions include the formation and retrieval of stored memory.
Post-traumatic stress disorder (PTSD), which can be brought on by the experience of a variety of traumas, is often accompanied by depression. In people with depression, and likely those with PTSD, the hippocampus has been seen to less efficiently metabolize sugar. In other words, this brain region responsible for memory is not functioning properly, possibly distorting the ability to process memories associated with trauma. More than that, another study would go on to find that those with PTSD had smaller hippocampi.
Resiliency itself, like other neuropsychological phenomena, seems to be extremely complicated. A combination of early intervention and an enriched and supportive environment are the biggest predictors for developing resilience to trauma. To this end, resilience is of course, something that can be developed and fostered, not simply something we are born with. One of the major theories underlying resilience is that it is due to the plastic or ever-changing nature of the connections in our brain. With the right support and access to healthcare, including care for mental health, resolution from trauma can be achieved.
One recent study investigating why some college women who have experienced sexual violence develop PTSD while others don't found that women who have less severe PTSD symptoms also have fewer nociceptin receptors, molecules that are associated with the modulation of stress. How this arises is unclear but work like this is critically important in order to continue characterizing illnesses like PTSD and their treatments. It can influence both the methods with which clinicians provide therapy as well as the creation of drugs.
Our most vulnerable citizens are currently experiencing traumatic living conditions worse than you can imagine. Dear Reader, if possible, consider making a donation to your local food bank or homeless shelter. Also, I would add that a donation to the Stronger Together Nova Scotia Fund would be an excellent way to give to a resilient but hurting community in need.