The Processes at Play in Shared Reading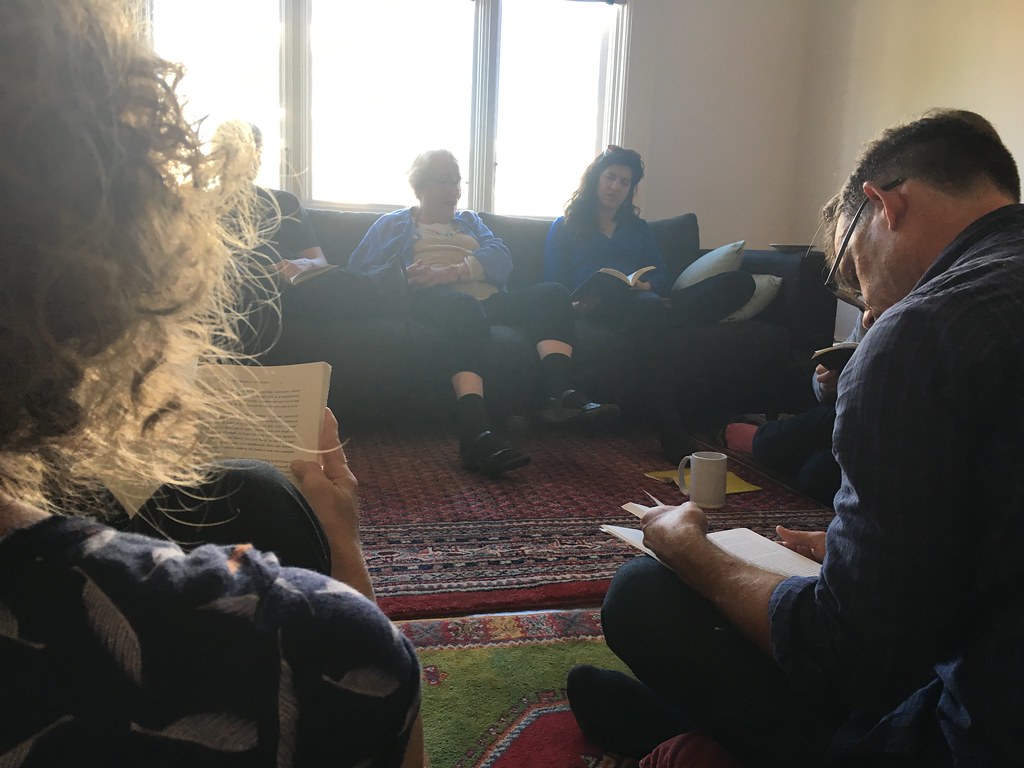 Those who participate in shared reading groups describe them as their oasis, an anchor in their lives, a driver of their wellbeing. Researchers are beginning to understand why these gatherings are potentially transformative. Two key underlying and interconnected processes appear to contribute: feeling secure and supported in a group environment, and collective engagement with the literary text as a catalyst for finding meaning from shared personal experiences. 
Shared reading brings people together to read stories and poems aloud, with intentional breaks for reflection and discussion. As I discussed in last month's blog post, this is quite different from a more traditional book club in which books are read in advance and then discussed in retrospect, and often primarily to share opinions. In shared reading, the trained group facilitator creates a warm, nonjudgmental, and immersive environment in which group members feel safe and eager to share their personal responses to the text. The story or poem acts as an invisible shield, protecting participants from feeling self-conscious or too vulnerable to share their insights and perspectives.  Through a focus on the text, participants address complex issues and feelings, responding individually but also building meaning collectively. A sense of acceptance, confidence, and belonging is created through this intimate sharing. Group members are emboldened to test new ways of understanding and being.  
Importantly, it is not only the generic benefits of being in a group that matters, but the specific activity of reading literature aloud together that is important. Group facilitators select complex poems and stories that evoke our common humanity. Conversations are sparked when group members identify with characters or recognize themselves in the story's events. Group members sometimes struggle to articulate a response to a section of the text, but rather than experiencing this as a hindrance, it is often a precursor to a breakthrough, the development of a new idea. The literary text provides a rich vocabulary for our inner lives; it offers diverse topics for complex conversations that would not typically be a feature of daily lives. Shared reading gently pushes group members to move away from automatic responses and instead confront undiscovered aspects of self and others.  
Wellbeing benefits are derived not only from the experience of coming together with others but are also related specifically to sharing literature with others. Shared reading groups offer a collective experience of literature that fosters care and compassion in a world where the space, time, and support for thinking with feeling is lacking. In next month's blog, I'll look more closely at the multiple wellbeing effects of participation in shared reading, with a focus on our relational wellbeing.