The metabolism behind the Merlot: Taking a look at alcoholic fermentation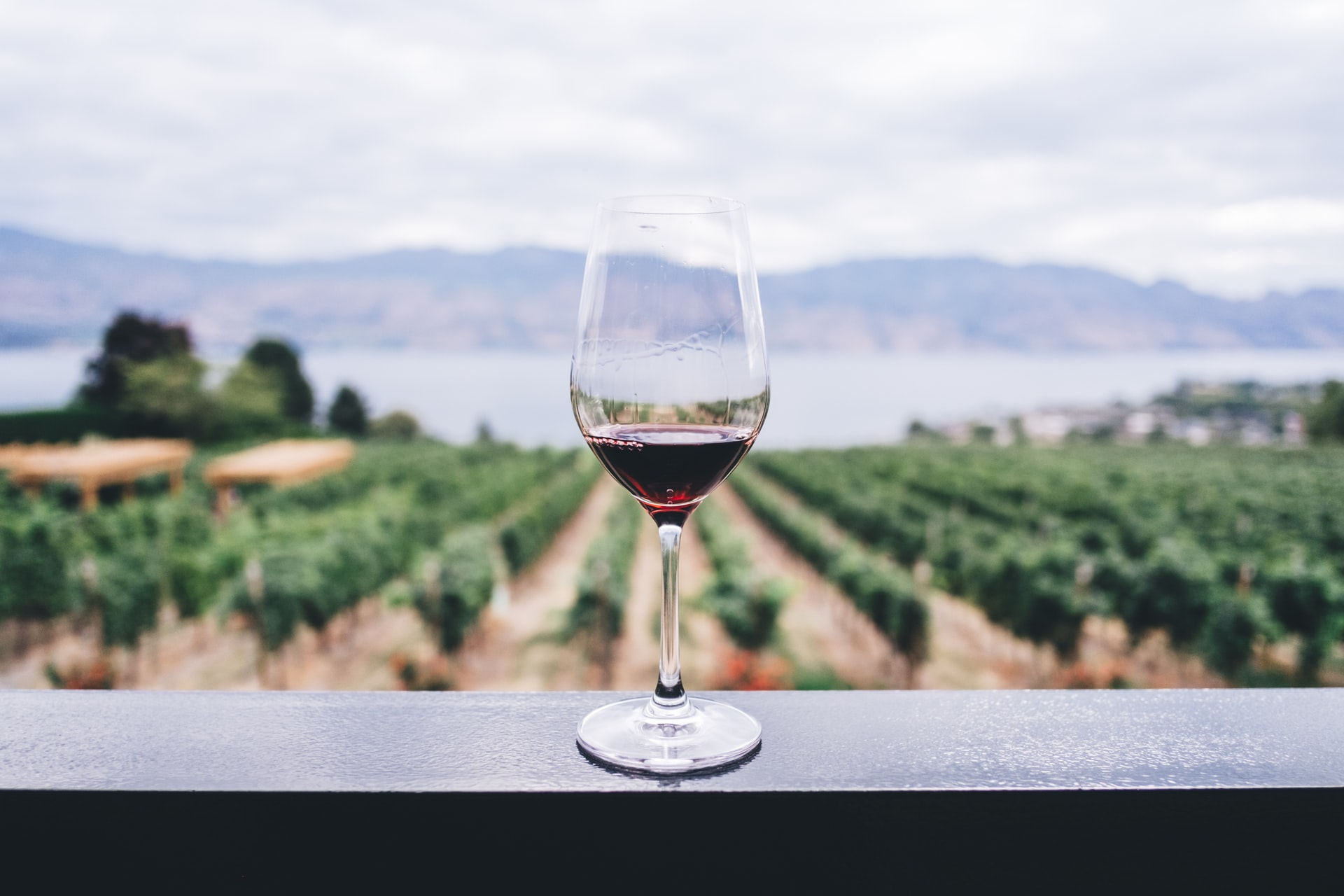 So far, we've focused on metabolism as it relates to human health. Now, let's talk about a metabolic process that has nothing to do with health (well… directly at least), but that has been a central component in nearly every civilization throughout human history: alcoholic fermentation.
Humankind has taken advantage of fermentation for centuries, with the earliest production of beer dating as far back as 13,000 years ago. The process of alcohol fermentation varies across different cultures and employs many forms, including the use of grains to make beer, fruit juices to make wine, and foods high in starches to make spirits such as vodka and gin.
The term fermentation actually comes from the Latin word fervere, meaning "to be hot" or "to boil". Interestingly, this namesake derives from an incomplete understanding of how the brewing process worked. People noticed that when grapes were crushed into juices and left in large vats, over time they would produce bubbles on the surface making it look like they were boiling. We now know that this is a waste product of respiration.
Prior to the invention of the wine press, grape-treading – or grape-stomping – was the traditional method of choice for softening and grinding grapes. Here, large amounts of grapes were trampled by bare feet in large vats to produce the wine. In fact, this process was critical to early wine production as it was at this stage that tiny single-cell microorganisms called yeast were introduced to the mixture through people's feet, therefore enabling the fermentation process to occur. Gross, I know, but in a "glass half full" kind of way, we now have wine, so who's complaining?
So how does this work?
Alcoholic fermentation is a form of cellular respiration where the metabolic waste products of sugar metabolism are converted into alcohol and carbon dioxide (CO­2). Through a metabolic process called glycolysis, sugar (glucose) is converted into two pyruvate molecules. In the presence of oxygen, the pyruvate would enter the tricarboxylic acid (TCA) cycle where it fuels the production of 36-38 molecules of ATP for each molecule of glucose metabolized. This ATP is then used to supply the energy demands of the cell and is a critically important process in all multicellular organisms. In the absence of oxygen (anerobic metabolism), pyruvate is converted into ethanol and carbon dioxide (CO­2), only yielding 2 ATP molecules for each molecule of glucose from the process. So clearly, anerobic metabolism is significantly less efficient when compared to aerobic metabolism in the context of ATP production. When it comes to making a Moscow mule, however, humans have found this process to be very efficient.
If the ATP is generated in in the first step, why make ethanol afterwards?
Ethanol and CO­2 are waste products that are generated by yeast throughout the process of glycolysis. If you look at the schematic above, you will notice the ATP is generated before the ethanol is actually produced. So why are the downstream steps of fermentation needed? This is because glycolysis depends on reduction-oxidation (redox) reactions, and these need to be balanced to facilitate subsequent reactions. Simply put, NAD+ takes on electrons during glycolysis (making it NADH), and it ultimately must put these electrons somewhere else in order to get back to work making more pyruvate and ATP. Therefore, the process of fermentation occurs after glycolysis to balance this reaction, where NADH is an electron donor producing the final waste products, ethanol and CO­2, reverting back to NAD+ and resetting the system.
The process of fermentation has been refined and perfected over the years and is the driving force behind the multi-billion dollar alcoholic beverage industry. Brewers are now able to choose between various yeast strains to generate different levels of alcohol. Differences between individual brewers' techniques, yeast, and sugar choices are what give these different drinks their characteristic and unique tastes. So next time you're enjoying that glass of red wine on a patio downtown, be thankful you're not back in the second century drinking foot-yeast wine!