More than just fuel, food can bring us together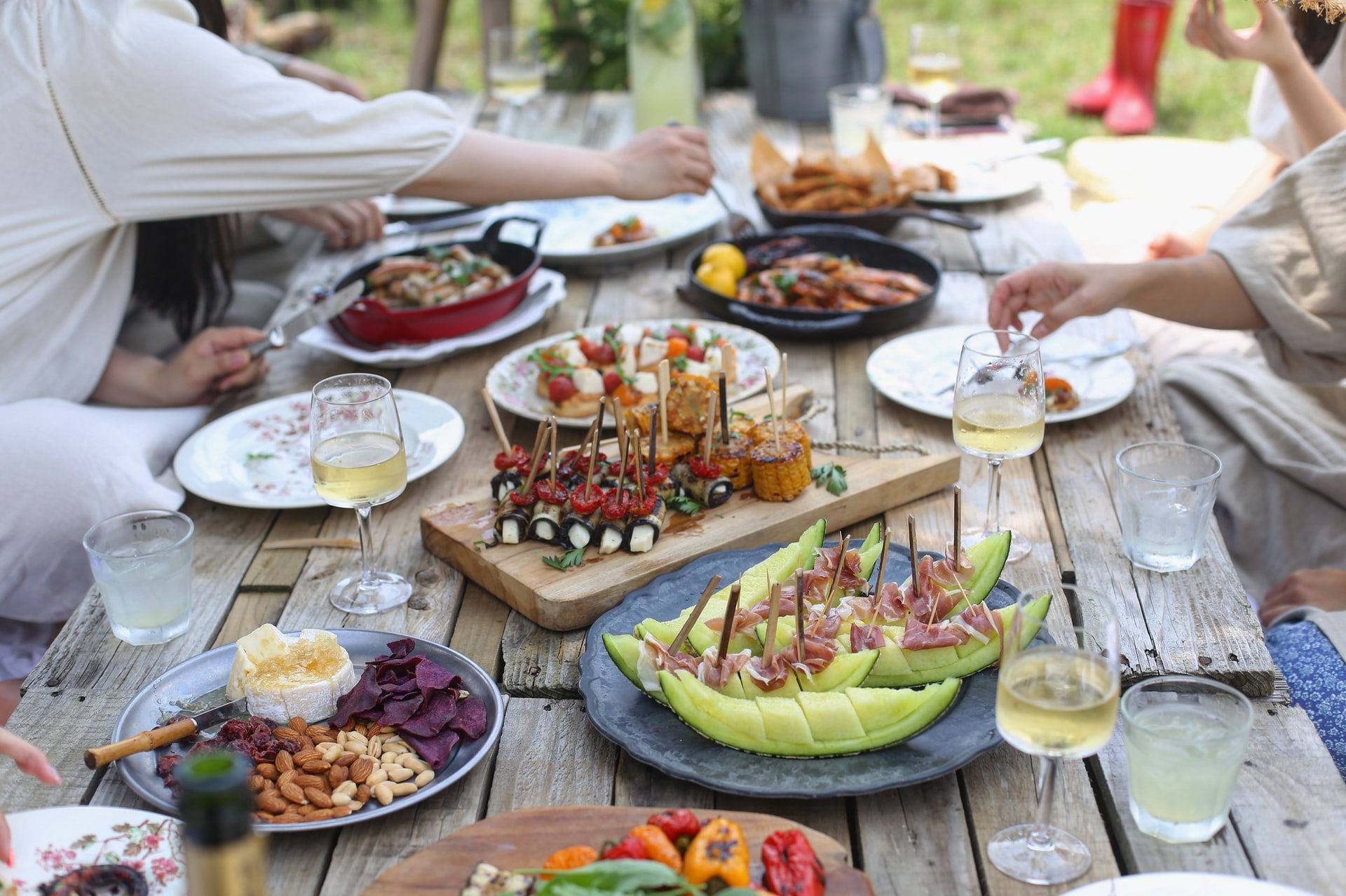 In the midst of this pandemic, I find myself thinking about cooking a lot. I look forward to coming out of social isolation with a dinner party. It is one of the things keeping me going. When the pandemic started, it was an exciting time for dietitians. March was nutrition month, a month where we got to talk with others who have a passion for food. For 2020, the theme was to connect with Canadians through activities that focus on healthy eating habits, like eating mindfully and cooking more often. Nationwide, you can find many events for nutrition month and Dietitians of Canada have provided us with many resources, including a social media toolkit. As I sit in my kitchen now looking through the tweets within this toolkit, one particularly caught my eye.  
Here it is:  
When you eat with others, use it as a chance to connect and explore cultural and traditional foods. Try this recipe: Hearty Manitoba Vegetable Soup – available at NutritionMonth2020.ca #NutritionMonth #MoreThanFood  
I really was happy to see this tweet included in the toolkit. It brings into focus the connections and cultural aspects of food and eating. Too rarely in our fast-paced, pressure-filled lives do we sit back and just enjoy lunch with friends or colleagues. I even feel guilty sometimes about asking my fellow students to take time from their busy schedules. To take time away from the all-consuming process of thesis writing to go grab a bit of lunch.  
But connecting with others is important for all of us. We are social beings and food is one way we can connect with each other. This was one of the many findings of my research. My research looked at how culture can shape what we eat and body image for gay men. One of the men that took part in the project saw food as an integral part of socializing. Food is something that can bring people together, something that can be shared, talked about, and enjoyed with other people. The act of sharing food is a way to strengthen communities.  
I have often found this to be true. I think of the best examples in my own personal life is when I teach a lab in an intro to foods course. In this lab, we do a project in which students make a recipe and present it to the class, like a TV cooking show. I often find these presentations turn into something else. Yes, the students are still presenting but, when the food is cooked and when we get to eat it together, something changes. The classroom becomes not about earning grades but about sharing stories. I always ask them why they picked their recipes and often times it has personal and cultural significance for them. Once I had a group with students from China and they made a dish with chicken feet, something that was not common for me growing up in rural Nova Scotia. Nevertheless, I tried it. The students shared with the rest of us their stories of growing up with this dish. We heard their connections between the dish and their culture. I always find these times to be valuable in building classroom connections but also personally enjoyable.    
So, I am looking forward to the time again when we can safely eat and socialize together. To take some time out of your busy life and have a bite to eat with someone – someone within your social bubble. Use the time as an opportunity not only for a breakaway from your pressures but also as a way to connect with others. Try to get to know others. Is there any better way to do this than by exploring food and culture? 
Photo by Lee Myungseong on Unsplash