Meet Moby, Part I: Crossing the Gulf Stream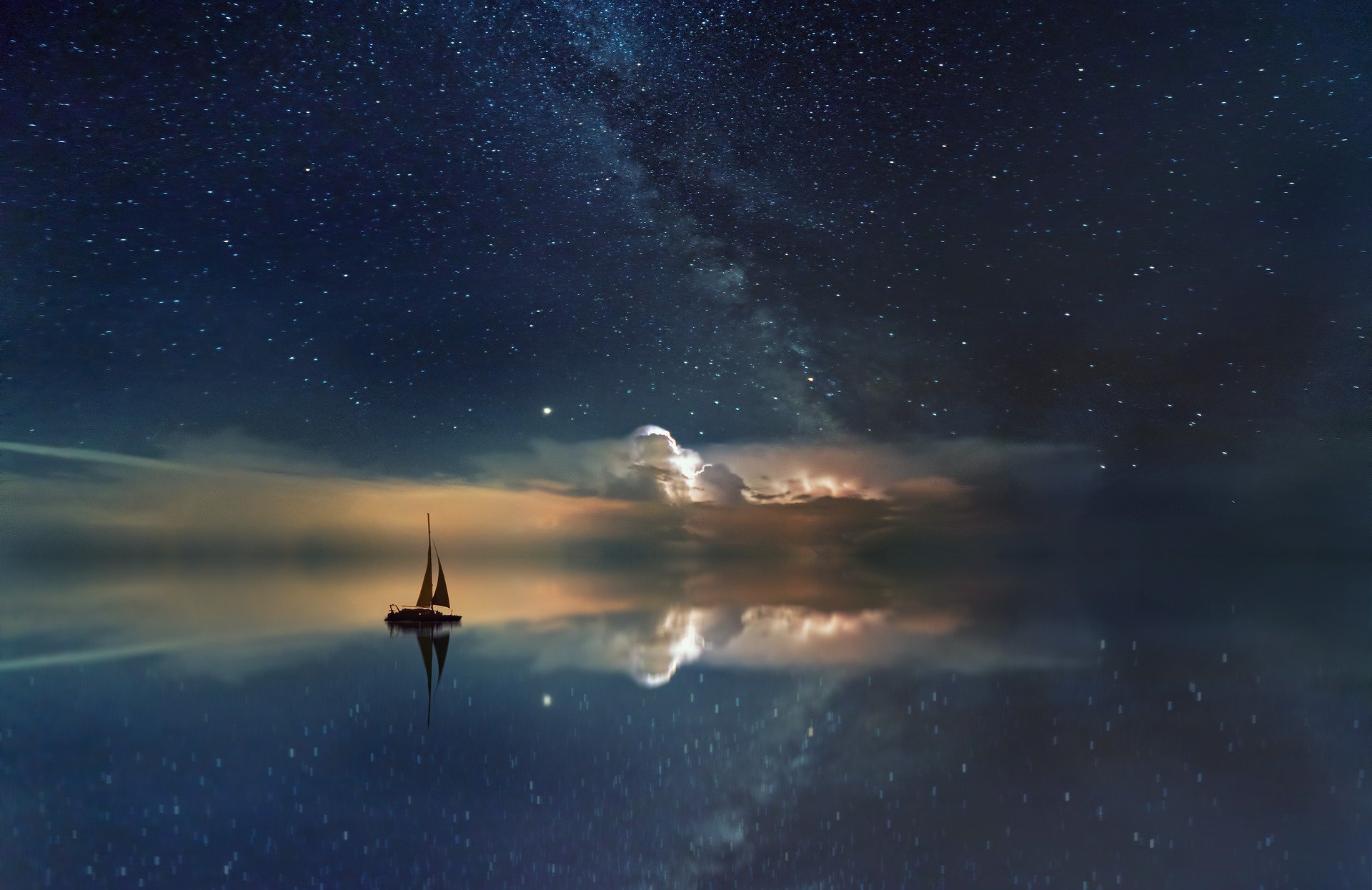 February 22, 2018
Atlantic Ocean
41° 52′ 13.8″ N, 63° 23′ 25.8″ W
I'm 300 km off the coast of Nova Scotia on a 12 m sailboat and have thrown up four times in two hours. It's a new personal record. On top of the seasickness, the weather is chilly and everything (and everyone) on our boat is perpetually damp. Michael, our first mate, got a black eye when a spaghetti squash went flying across the boat and into his bunk during a squall. Despite these challenges, there's a light at the end of the tunnel: two months in the Caribbean studying sperm whales for my PhD. We just need to cross the Gulf Stream and it will be smooth sailing (literally).
The sailboat we're on—named Balaena—belongs to my supervisor, Dr. Hal Whitehead. He's been studying sperm whales from Balaena since 1991. Between field seasons, Balaena is usually moored in Herring Cove, Nova Scotia. Every few years, however, she makes the 3,000 km journey to the Caribbean. This year, I'm one of the crew members making the trek with her.
Balaena is no ordinary sailboat. Neatly coiled on deck is a 30 m hydrophone: an underwater microphone that lets us listen to and record what sperm whales are saying. Lashed to the side of the boat is another type of hydrophone that helps us find the whales once we hear them. Below deck, the chart table is loaded up with all of the gear needed for recording underwater sound: computers, cables, hard drives, sound amplifiers, and more.
Decades of eavesdropping on sperm whales has taught us that sound is an essential part of sperm whale life. They use sound to navigate the ocean, find food, and communicate with each other. Different groups of sperm whales belong to different cultures, and the easiest way to tell these cultures apart is by listening to the whales. We call these cultural groups clans, and my PhD research specifically looks at how the dialects of different sperm whale clans change over space and time. Over the next year, my blogs will cover what life is like for sperm whales and what I've discovered throughout my PhD. Much of what I've learned comes from hours spent listening to and watching sperm whales from Balaena.
After four days of sailing, we finally cross the Gulf Stream. As temperatures rise and the seas calm, we begin to shed layers and get our appetites back. We finally cook the spaghetti squash and continue making our way south toward a very special population of sperm whales.