Is Halifax ready for a climate emergency?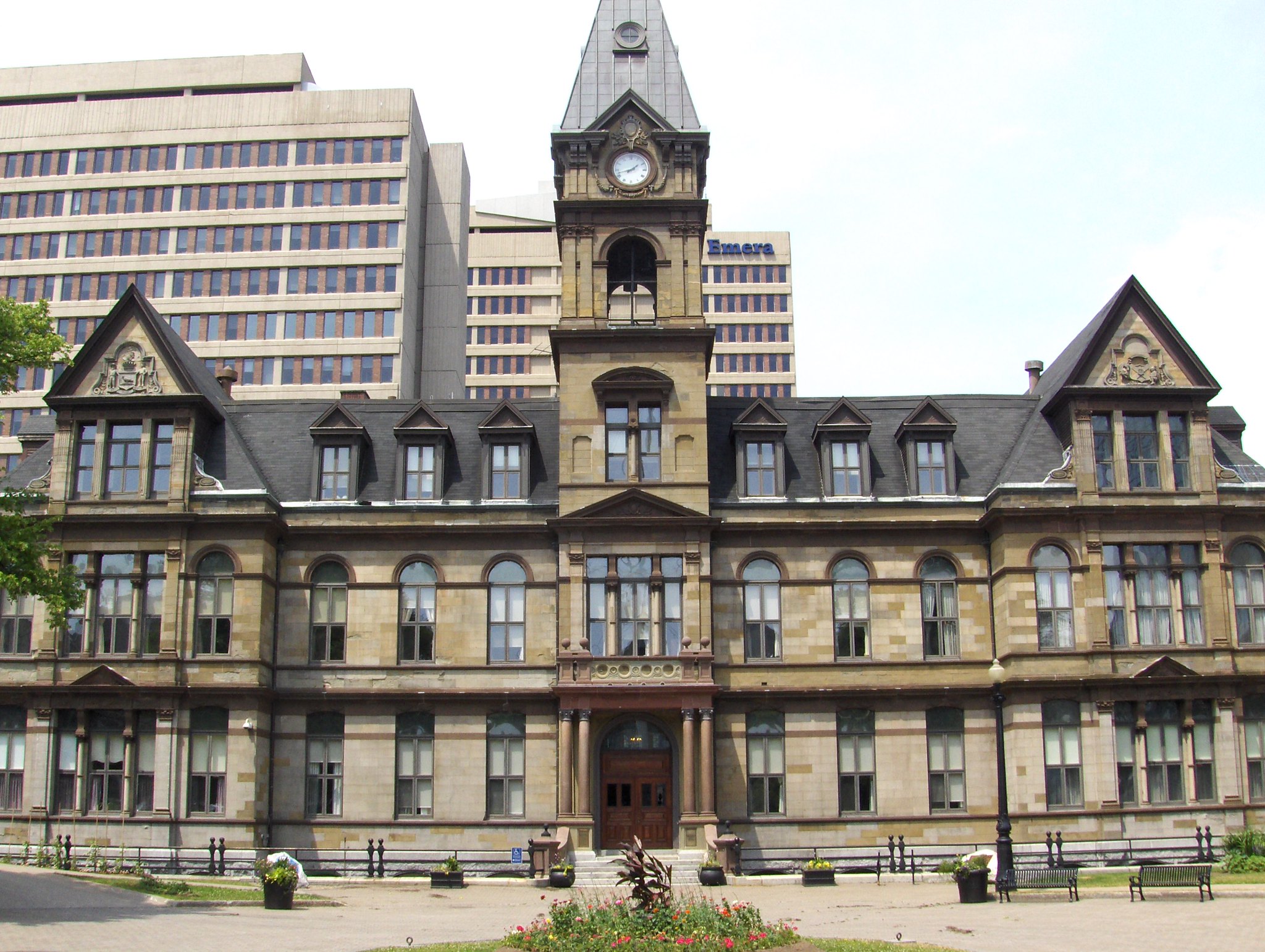 What is one of the biggest trends in municipal governance these days? Declaring a climate emergency. Melbourne has. London has. Halifax has. Toronto, Budapest, Paris, Recife, New York City, Thunder Bay, Cologne…. the list goes on and on. This is great news, as cities play a major role in the fight against climate change, but there are a lot of unanswered questions around what a city that takes the climate emergency seriously looks like.
How space is used in a city reflects its priorities. My own city of Halifax has declared a climate emergency, so I looked at how space is used in our downtown core and asked the question: Is this reflective of a city that takes the climate emergency seriously?
By looking at the map we can see that most of the downtown core is privately owned, and while this space is important, it's a discussion for another day. Today, I want to focus on the public spaces: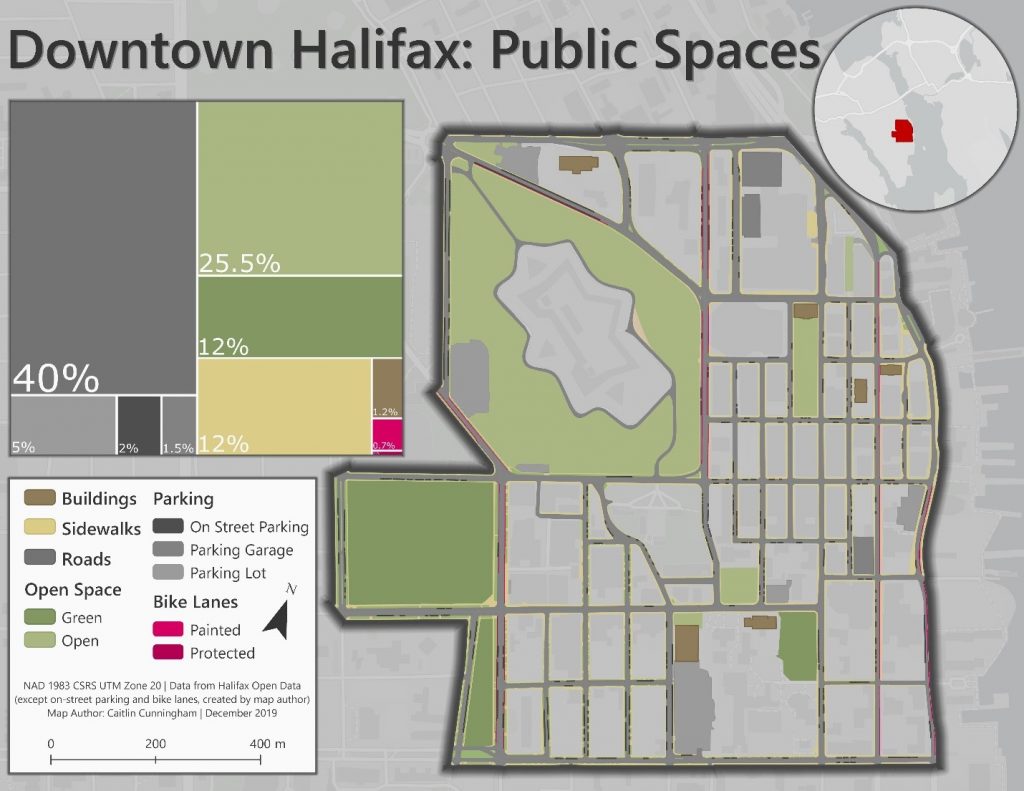 When I look at this map, the first thing that jumps out at me is how much space we dedicate to cars. Nearly half of our public space is for cars: space for cars to drive and space for cars to park. Given the link between the need to reduce private vehicle usage and curbing emissions, this probably isn't what a city taking the climate emergency seriously looks like.
The other thing that jumps out at me on this map is the amount of open and green space that there is downtown, something that will play a key role in urban climate change mitigation strategies. In Halifax there are plenty of opportunities to enhance green spaces, ranging from large spaces like Citadel Hill and the Public Gardens to small spaces like boulevards and on-street parking spaces.
So what could Halifax look like if it were planned through a climate emergency lens? How about this to start:
Here I have:
Converted parking lots, Citadel Hill and the Granville Market to green space
Completed the protected bike lane network
Converted 50% of on-street parking to open space
Widened sidewalks and added raised crosswalks at key intersections
Made Argyle St. pedestrian-only
Added bus-only lanes to Spring Garden Rd. and Barrington St.
Of course, this is just scratching the surface of what is possible for the future of the city, in just one small piece of it. There are still many unanswered questions: How should private space be designed? How well are the active transportation and bus networks connected to the rest of the city? How should green spaces be designed? What energy sources are we using to power the city? What should a more residential neighbourhood look like? How do we address issues of inequity? The possibilities are endless, but one thing is clear: the Halifax of today is not what a city that takes the climate emergency seriously looks like. But it could be in the future.
Photo credit: Spacing Magazine/Flickr, CC BY-NC-ND 2.0