How is the environment paying the price for spraying against potato bugs? What can we do about it?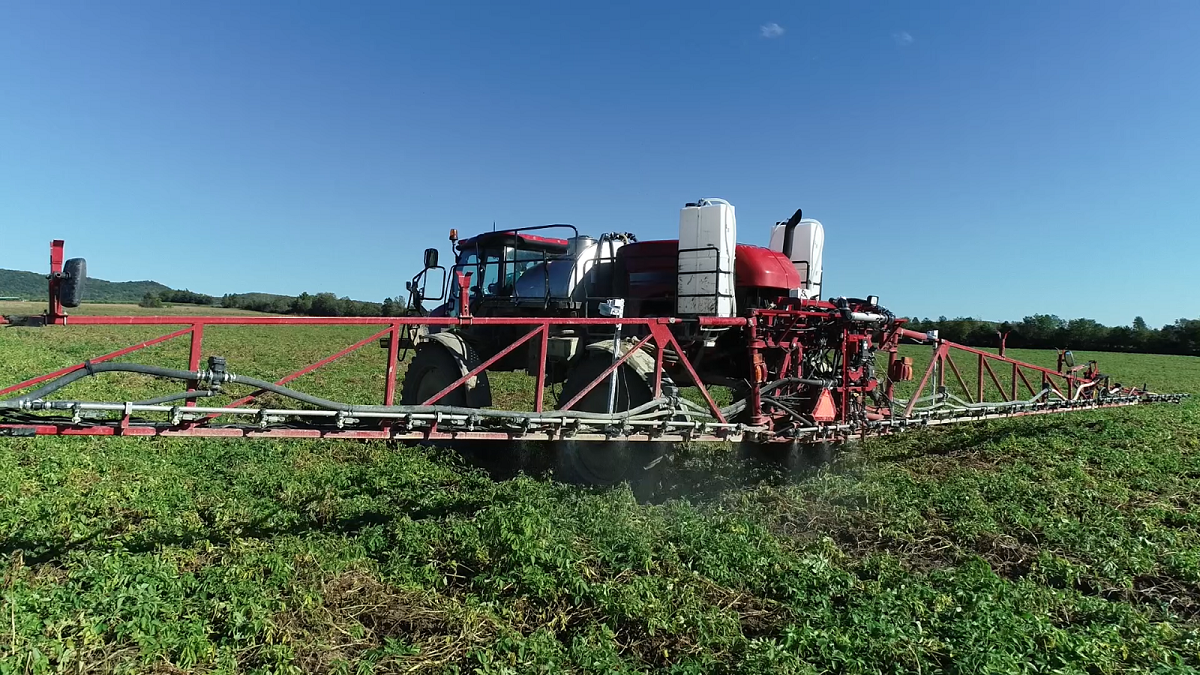 I like to call myself the potato bug hunter, and like anything else that requires accuracy and precision, my aim is only considered good if I hit the target. For many potato farmers in Canada, the Colorado potato beetle, otherwise commonly known as the potato bug, has been a persistent pest for potato farmers since the late 1800s and is present to this day. In Nova Scotia, the pest isn't as prevalent as in neighbouring New Brunswick and Prince Edward Island. My research is being carried out in New Brunswick because that's where they are a bigger deal.
The potato bug can affect potato yield by as much as 100% if left uncontrolled. If you grew potatoes in New Brunswick without any bug control and the bugs infested your field, you could have no potato tubers. Shoppers in New Brunswick would only find non-local French fries or potato chips in their Walmart or Atlantic Superstore. With the current fluctuating gas prices, you could be paying a lot more for those products than you are paying for them today because it costs more to transport them here.
The distribution of the potato bug across the field varies – both in terms of stage of growth and population so some areas will have more than others in the same field. Farmers are aware of this but spray insecticides everywhere in the field due to lack of technologies to offer decision support on where to spray. Despite knowing that they could possibly be spraying more than required, farmers still spray within provincial and federal recommended guidelines. My research aims to develop spraying systems that spray insecticides only in the parts of the field where the bugs are to lessen the likelihood of environmental insecticide residue contamination. To do that, two possible approaches are available: the first is relying on machine vision systems that detect the bugs then spray. The second is to scout the fields and observe the patterns throughout the growing season and spray based on historical distribution data.
I study pesticide droplet interactions with the air once they leave the nozzle. I want to hit the bug as desired while overcoming timing problems associated with spot spraying. The goal is to spray only where the bugs are, resulting in spraying less chemicals. A reduction in insecticide use not only saves money, but also reduces environmental contamination of non-target wildlife such as birds and bees. As an environmental advocate, all I want is to walk into a fast-food store or a restaurant and see 'more environmentally friendly fries' on the menu.
Image courtesy of Humphrey Maambo