How is climate change affecting potato pesticide spraying? What can we do?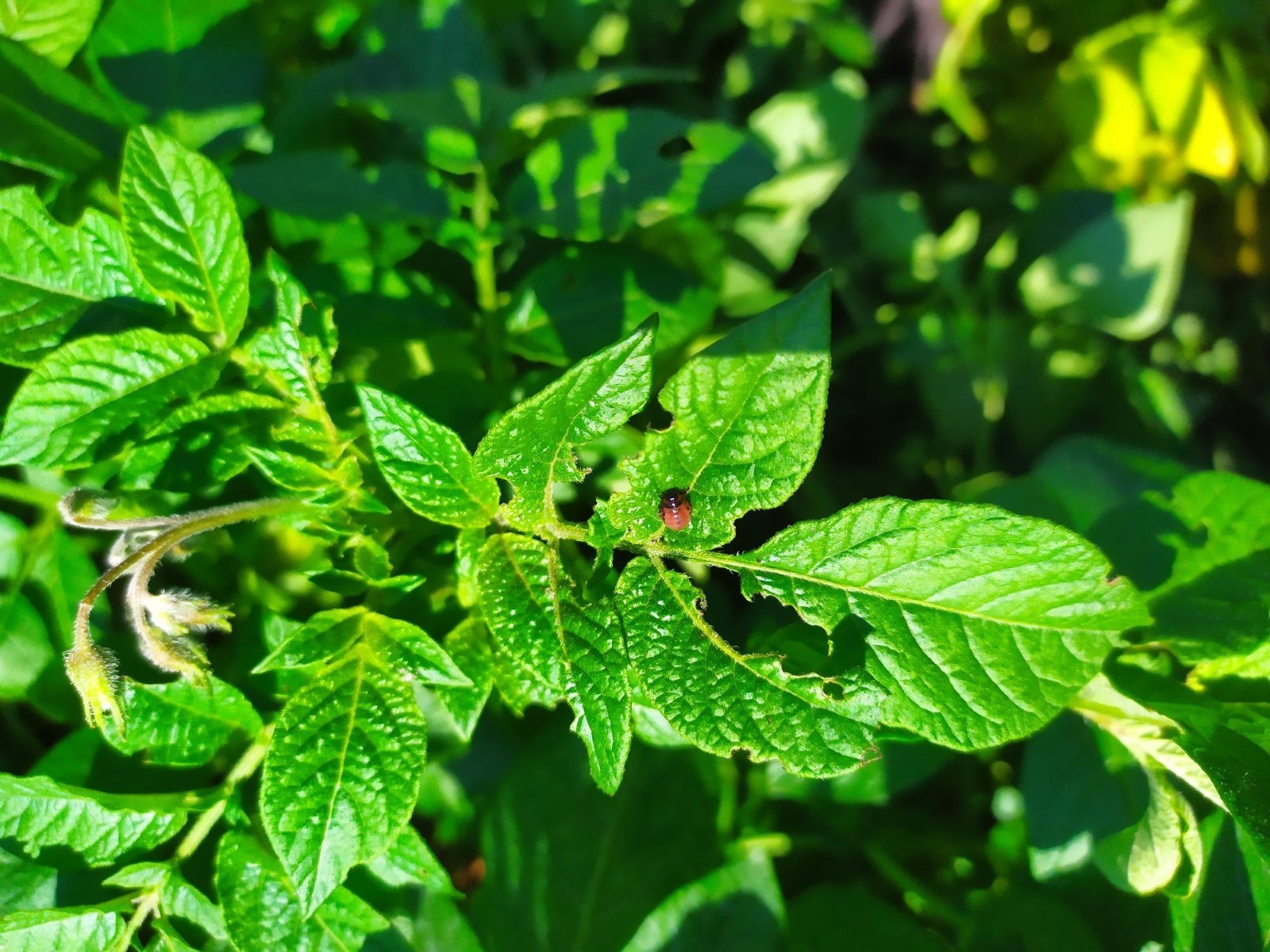 Canadian potato farmers who rely on rainfed agriculture have challenges – one of them being climate change. Climate change has brought periods of light and less frequent rainfall in some areas and heavy and frequent rainfall in other areas. Areas that receive heavier and more frequent storms in the summer growing season have had to strategically schedule their pesticide applications. Farmers need a dry day when they spray.  If applied on a storm day, fungicide gets washed off the crop before it is absorbed by the plant. If the storm prevails for about 10 days or more, it affects the 10-day application schedule to spray for fungal prevention.  What's worse is a scenario where the storm gets heavy around the 10-day mark and lasts for about five or so days. This leaves the potato plant very vulnerable to fungal disease.
Climate change has resulted in stronger winds in some areas. These can affect agricultural spraying operations because they can drift the droplets from the pesticide being applied away from the crop fields. The extent of this drift has been well-documented with evidence of chemical spray residues being found in water bodies containing aquatic life. Laws exist to guide farmers with wind speed limits for spraying to prevent spray drift. Strong, continuing, winds can affect the spraying schedule making farmers wait until the winds drop to acceptable levels. Pesticide labels have their own wind speed limits, depending on the consequences of drift contamination. Solutions to drift problems exist but are limited and can only reduce the effects of contamination. The size of the droplets in the spray can be altered to reduce spray drift. Some studies show that increasing the droplet size can enhance bouncing, breaking, and splashing when the pesticide hits the leaves. Other studies demonstrate that this problem can be reduced by adding supramolecular hydrogels to the chemicals prior to spraying.
Other weather conditions such as temperature and humidity can affect the effectiveness of pesticides. These factors can worsen spray drift irrespective of how big the droplets might be because the droplets interact with the air prior to reaching the potato leaves. Many players have invested in developing technologies that substantially reduce drift because farmers cannot afford to simply wait for ideal spraying conditions. Any technologies introduced must not come at the expense of compromising the actual desired spraying patterns needed for the pest that is being eliminated or prevented.
Climate change is a growing problem for farmers, risking the food production needed to sustain human populations. I study how to make pesticide spraying more efficient, helping farmers cope with climate change by spraying less quantities while limiting their own climate impacts and producing the potatoes we need to feed ourselves. By spraying less, we could use downsized machinery that emits fewer carbon dioxide into the atmosphere.