Grocery flyers: Missed opportunity for food security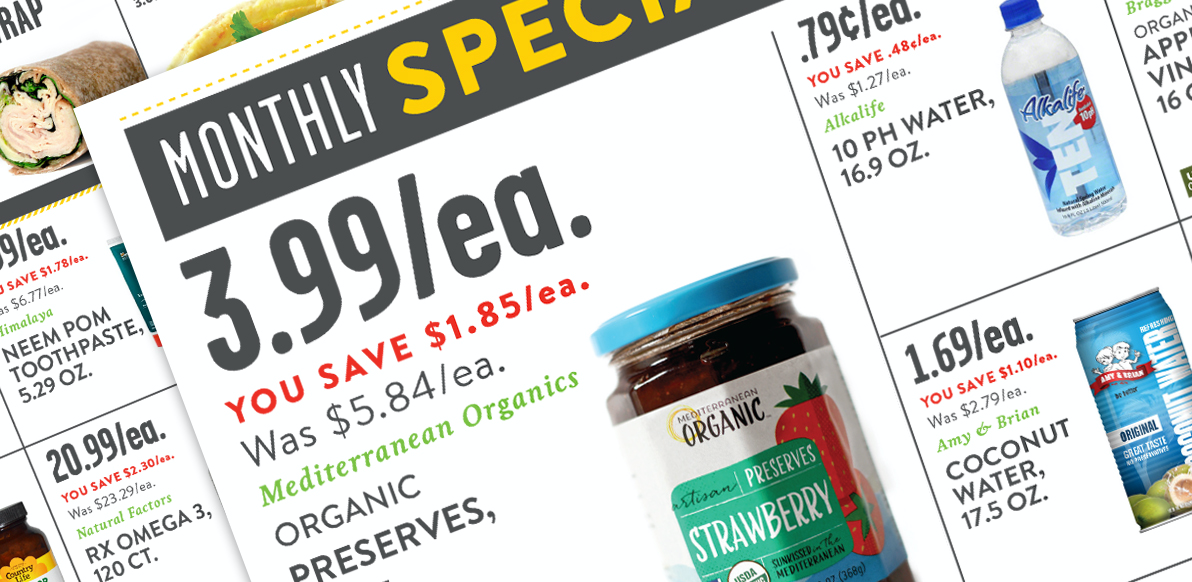 Grocery flyers have overlooked value. They can greatly improve food security, and with a few adjustments, improve health. It's time to reconsider – and update – what some people consider a household nuisance.
The cost of food affects us all. Many essentials, including meat, dairy and fresh produce have jumped in price by at least 5% and will continue to rise for 2022. For many families, this will have a significant effect on the amount and type of food they can purchase. One way to lower costs is through grocery flyers. Flyers can offer significant savings – and improve household food security – without creating a potentially stigmatizing government program.
Flyers are a long-recognized as successful sales tool for retailers. They are an established method of communication between retailer and consumer and known to push products and drive store traffic. Often, flyers are criticized for promoting unhealthy, processed foods high in sodium and sugar.
Yet, flyers are an opportunity to be much more than advertising for poor-quality foods. Shoppers are familiar with the layout and presentation of items in flyers, they are easy to read and overcome language barriers through photographic representation. Design and delivery are already established, therefore, with modification, flyers could be used to promote food security and healthier diets, among people with different income levels, education and cultural backgrounds.
Food insecurity is a serious problem for many Canadians households, affecting roughly 4 million people. Low-income or precariously waged people are at risk of not being able to afford enough food to feed their households. Yet, as food price inflation continues to rise, many families in the middle who were getting by, will find themselves struggling to keep up as food prices rise faster than their wages.
Many programs designed to make food more affordable or accessible are stigmatized and do not address the underlying problem of food security. Food banks, for example, are an imperfect solution to food insecurity. Highly stigmatized, food banks meet the immediate needs for but do not solve the underlying income disparity of food insecurity. Similarly, in places like the U.S., food stamps, while a form of income supplement, are stigmatized and shown to cause recipients embarrassment at the grocery counter. Closer to home, income benefits like the Canada Emergency Response Benefit (CERB) remain a polarizing issue for pundits and taxpayers.
Grocery flyers, on the other hand, are widely available and do not target any one specific group by income or socio-cultural circumstance. Savings are offered to all consumers, including those newly losing ground to food price inflation. In fact, far from stigmatizing, flyers are seen to be a thrifty and price conscious method of saving money. Recent research on flyer usage shows that regardless of income level, consumers see flyers as the primary way of saving money on groceries.
Flyers offer governments the opportunity to do more to engage with retailers through subsidizing healthy products. This could lead to a hodgepodge of dietary changes and adoption across regions, resulting in healthier outcomes for families across incomes, with improvements in household and community food security. This would benefit governments and retailers alike.
The truth is grocery flyers do promote unhealthy food. Yet, they don't have to. If retailers and governments partnered to subsidize produce, local or imported, fresh or frozen, flyers will put fruits and vegetables top of mind to consumers again.