Fragile states, fragile world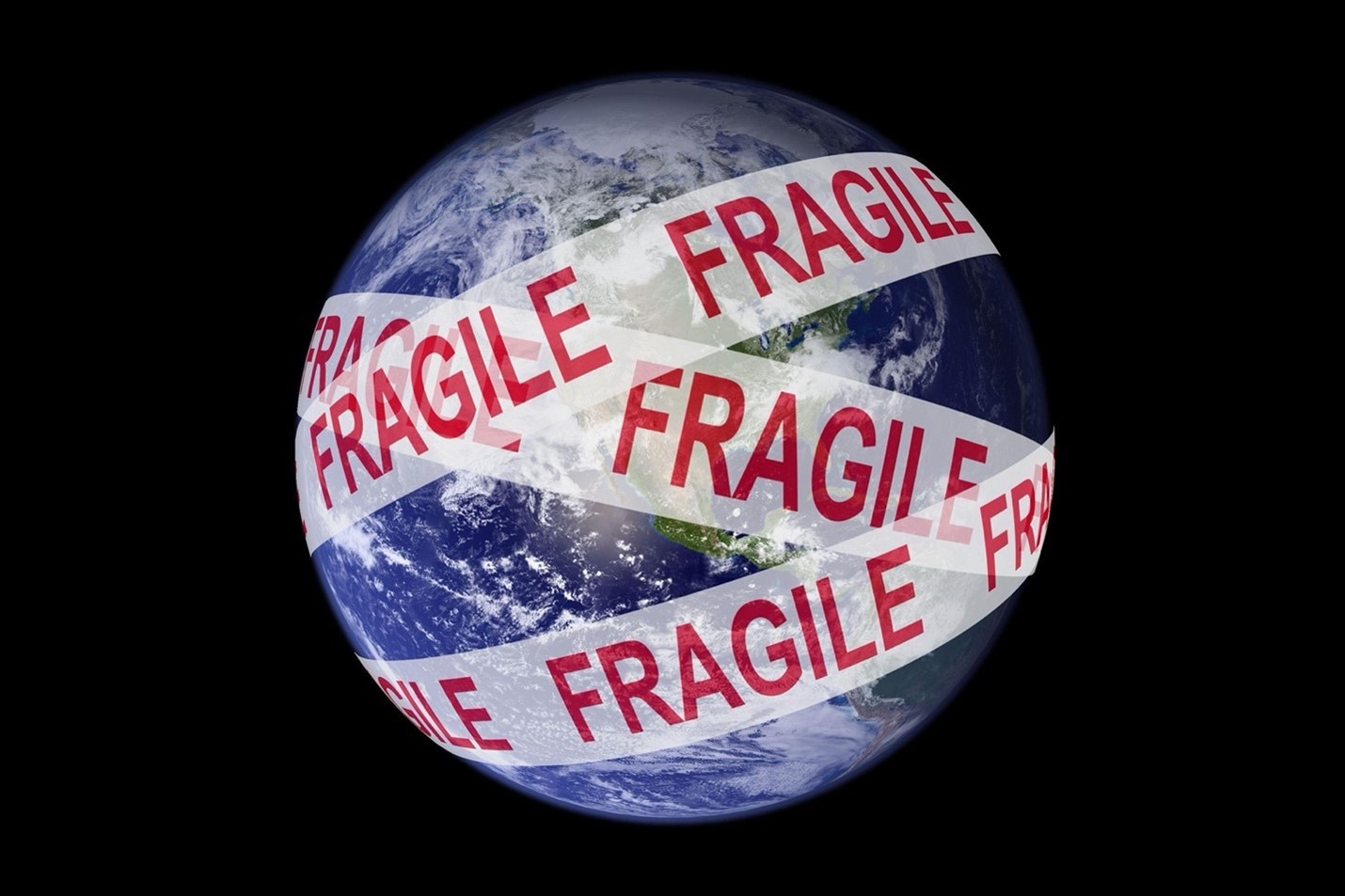 At one time, economics was considered "the dismal science." Today, in the midst of crisis and chaos, the realm of political science seems even more gloomy by comparison.
In the past year alone, there have been military coups in Myanmar, Mali, Guinea, and Sudan – and with attempted coups in several other countries, including former President Trump's efforts to subvert the 2020 American election and closely followed by the January 6, 2021 assault on the Capitol. Many countries remain wracked by civil war. A host of other countries – many of them fragile states – continue to suffer communal conflicts or active insurgencies. The International Crisis Group's latest "Crisis Watch" tracks a "deteriorated situation" in Bangladesh, Bosnia and Herzegovina, Ethiopia, Haiti, Lebanon, Mali, Pakistan, Sudan, Syria, Uganda, and Yemen.
In addition, there is increasing tension over China's ever-expanding economic and military might, including its intentions in the South China Sea, its insistence on "reunification" with democratically-ruled Taiwan, its persecution of the Uighur and other ethnic minorities, and the colonial and exploitative implications of its ever-expanding Belt and Road Initiative.
Over recent months Russia has mobilized some 92,000 troops along its border with Ukraine, possibly as sabre-rattling but perhaps in preparation for a further incursion into disputed Ukrainian territory. Meanwhile, Alexander Lukashenko, the likely fraudulently re-elected Belarus president – and a key Russian ally – has weaponized the flow of Iraqi, Syrian, and Afghan migrants desperately seeking entry into the countries of the European Union. Floods of migrants also are attempting to make their way to Europe from Africa and elsewhere, with thousands and thousands more migrants from Central and Latin America and the Caribbean similarly hoping to reach the United States via Mexico.
Meanwhile, the Covid-19 pandemic has not abated, with successive waves of infection across much of the world and with the risk of further waves spawned by lack of access to vaccines and the likelihood of more mutations or variants, such as the just-identified Omicron variant. In addition to more than 261 million infections and 5.2 million Covid-related deaths worldwide, the pandemic has resulted in at least a 4.5 per cent decline in global Gross Domestic Product, or some $US 2.96 trillion in lost economic output.
Extreme weather – unprecedented storms, floods, record-breaking heat domes, prolonged droughts, forest fires of previously unimagined scale and intensity, and atmospheric rivers producing almost biblical inundations of rain – give the lie to climate denialism. There can no longer be any argument that human activity has and will continue to produce significant negative impacts on the planet's climate and ecosystems. And the recently concluded COP26 United Nations Climate Change Conference fell considerably short of the kind of urgent and far-reaching environmental action required to stem any further increase in global warming. There is bitter irony in the possibility that the new epoch we have created – the Anthropocene – could well signal the end, or at least the miserable diminishment, of the human species.
And, today, of course, there is also perennially fragile Afghanistan, again under Taliban rule. Ill-equipped to provide governance or management of the country's economy, and thus far inflexible in its discussions with external actors, the Taliban will soon preside over a huge humanitarian crisis. After years of drought and with winter fast approaching, the United Nations World Food Programme (WFP) has estimated that 22.8 million of the country's 39 million people will face acute hunger this winter, including one million children at risk of severe acute malnutrition and two million more at risk of moderate acute malnutrition. With the country's foreign reserves frozen and with most aid suspended – including all-important World Bank and International Monetary Fund support – Afghanistan's economy has all but collapsed. Thousands upon thousands of Afghans are now making their way to the country's borders as a matter of desperate survival, adding to the inexorable tide of refugees and economic migrants from other countries also moving toward an unprepared Europe. All told, long-suffering Afghanistan again finds itself on a "countdown to catastrophe."
More than two hundred years ago, in the midst of the first Industrial Revolution, William Wordsworth penned the sonnet "The World Is Too Much With Us." A trenchant comment on man's growing disconnection from both nature and his own humanity, Wordsworth's poem today is both prescient and elegiac. Both "late and soon" we face not only the fragility of the natural world, but man's precarious and largely self-determined place in that world, a prospect almost too gloomy to bear.
A dismal science, indeed.