Demogorgons and demagogues: Stranger Things and nostalgia horror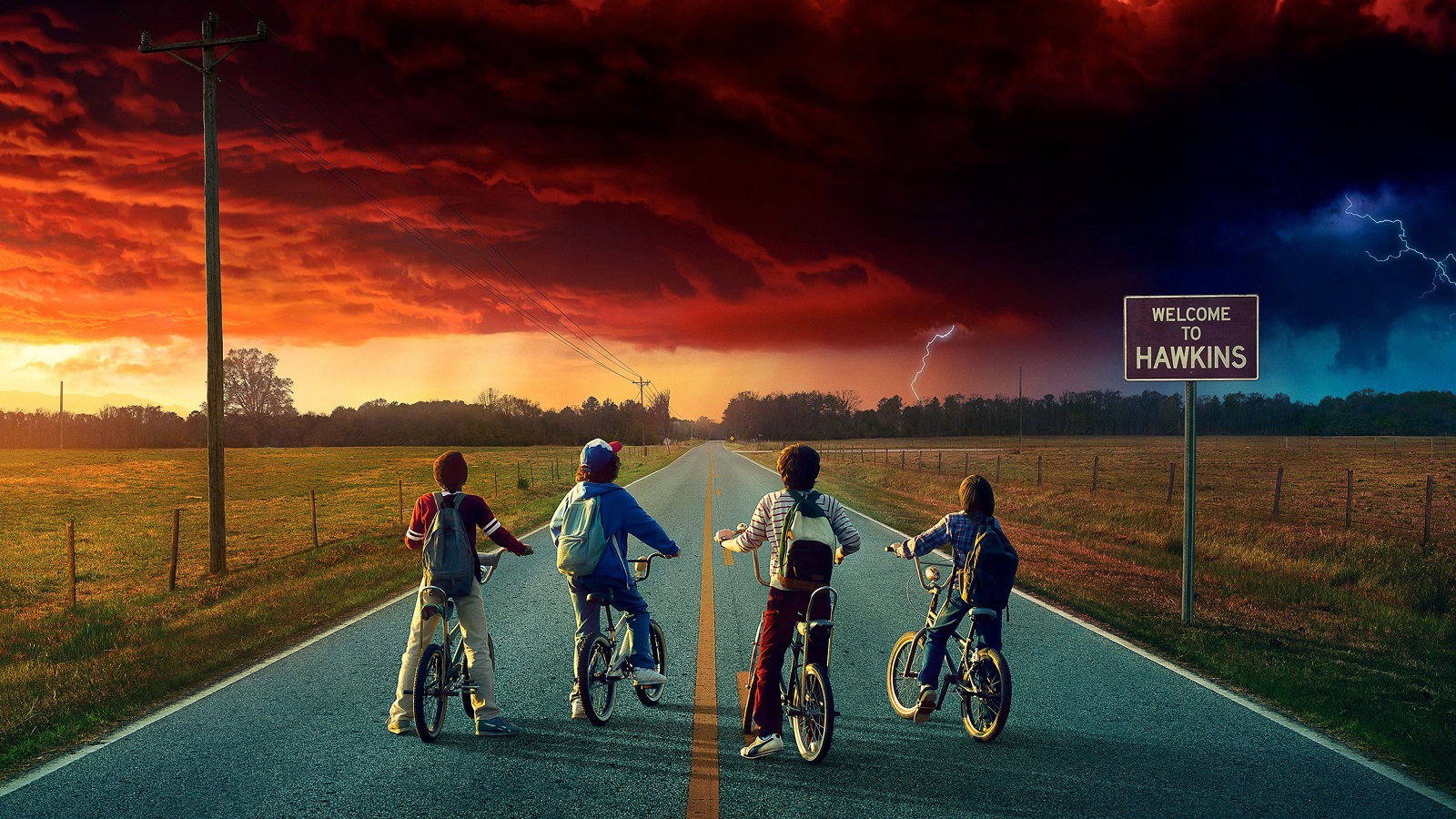 Welcome to the 1980s…again!
The fourth season of Stranger Things just dropped on Netflix. Within days, it became the second most watched television season in the history of the streaming site—second only to Hwang Dong-hyuk's South Korean series, Squid Game. Stranger Things is saturated with 80s references, including fashion, toys & games, films, and who can forget Kate Bush's 1985 song "Running up that Hill," which has been topping music charts since its recent appearance on the show.
However, amidst all the bright colours and the big hair, Stranger Things also includes many references to horror. For example, inspiration for Vecna came from such sources as Freddy Krueger from A Nightmare on Elm Street (1984), Hellraiser (1987), and Pennywise from the It miniseries (1990). Other scenes take inspiration from Firestarter (1984) and Carrie (1976). The Duffer Brothers, who created Stranger Things, admit that fear of 1980s horror characters "worms its way into your skin," which may seem contradictory to our contemporary idea of nostalgia as a sentimental longing or memory of a previous, possibly "better" time, but the Duffer Brothers' assertion is quite accurate.
An epidemic of acute homesickness
The term "Nostalgia" has its origins in the Greek words νόστος (nostos), meaning a return home, and -αλγία (algos), meaning pain. It was coined by Swiss physician Johannes Hofer in 1688 in response to adverse symptoms, such as melancholy, loss of appetite, and even suicide, that he witnessed in Swiss mercenaries. Therefore, it was originally considered to be a medical condition whereby one experiences acute homesickness that seems to "worm its way into your skin.
Nostalgia horror
Stranger Things joins the ranks of a rising subgenre called nostalgia horror, which includes such works as Let the Right One In (2008), The House of the Devil (2009), Super 8 (2011), It (2017), and the Fear Street trilogy (2021).
Nostalgia horror is contemporary horror that either takes place in the past, incorporating many stereotypical elements that characterize a particular time, or is filmed in the style of classic horror. Aren Bergstrom argues that because the etymology of nostalgia is rooted in an experience of pain, nostalgia horror is about experiencing (or re-experiencing for some) past traumas—"exploiting past fears." Like nostalgia itself, nostalgia horror is both frightening and comforting due to its displaced nature—it has, after all, presumably already happened.
However, while we could simply state that Stranger Things is about 1980s nostalgia (or pseudo-nostalgia as Tom van Laer and Davide Christian Orazi call it—pointing out that many of the show's consumers are too young to have actually experienced the '80s), this perspective is too reductive. Instead, nostalgia horror resurrects the fears that took root during the '80s—exposing how we have never truly worked through them.
The 1980s and now
Of the multitude of fears that characterize 1980s America, below are just a few that led to the rise of horror narratives at the time and are now returning in nostalgia horror. A full exploration of each of these is unfortunately beyond the scope of this piece, so I want to leave a caveat. All of these are not necessarily real threats then or now but have been shaped as threats by the media. As such, our narratives then and now have responded to the media's representation of them as such and reveal rising fears in response to perceived threats.
What about 1987?
Each season of Stranger Things generally corresponds to a year: season one takes place in 1983, season two in 1984, season three in 1985, and season four in 1986. We will have to wait to see whether the fifth season of Stranger Things follows through on its promise for more nostalgia horror. I'll see you in 1987!
Image via wallpapers.com