COVID Dodge: Busting the myths and superstitions around COVID-19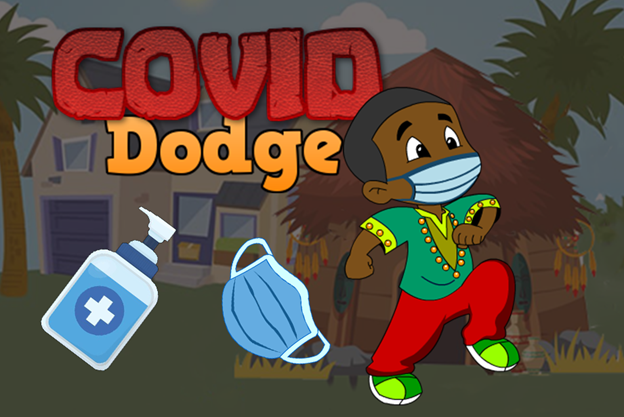 "The new 5G network was created to spread the Coronavirus." "Always drink alcohol and hot water to kill the virus in your throat."
The quotes above may or may not sound familiar, but they are examples of the numerous superstitious beliefs and myths peddled around during the peak of the COVID-19 pandemic. Lots of people became self-taught medical experts and came up with various uninformed, strange or funny assumptions about the prevention and spread of the virus. The African population was not an exception to these beliefs. Among many was a popular belief that the darkness of the African skin makes us immune to the virus. This was usually supported with the popular 'Black do not crack' catchphrase. (Lol)
It is a known fact that the lack of effective information sharing is a major cause of the spread of any communicable disease. Effective information sharing considers many factors including the audience's literacy level, culture, technology, and modes of engagement. Unfortunately, the mode of conveying much COVID-19 related information during the early period of the pandemic tended to be very bland, uninteresting or not tailored to specific populations.
This made me wonder: "How can I effectively bust these myths around COVID-19 among people living in my country?"
This question led to the design of a persuasive mobile game titled 'COVID Dodge' to promote proper awareness around COVID-19 among Nigerians. It was a casual runner game that exhibited a story and elements of a typical African setting while simulating the preventive, causative and curative measures of COVID-19. Our user study, with over 55 participants, showed that the game was very effective at increasing user awareness around COVID-19. A major reason for this increase was the use of very relatable and engaging elements in the game.
However, we also discovered that the effectiveness of some persuasive features implemented in the game varied according to participants' personality traits, age groups and gender. This further proved that a single technique may not always be adequate for effective awareness and information sharing. It may require a combination of various techniques and features that cater for the peculiarities of the audience.
Therefore, when sharing information, especially health-related, it is important to consider all human factors peculiar to the target audience since 'one-size-does-not-fit-all'. Tailoring the information to the significant characteristics of the population can help improve the understanding of the information and thereby improve the general wellbeing of the population.
Images courtesy of Chinenye Ndulue