Building Teamwork Among Robots: Applications of Cooperative Robots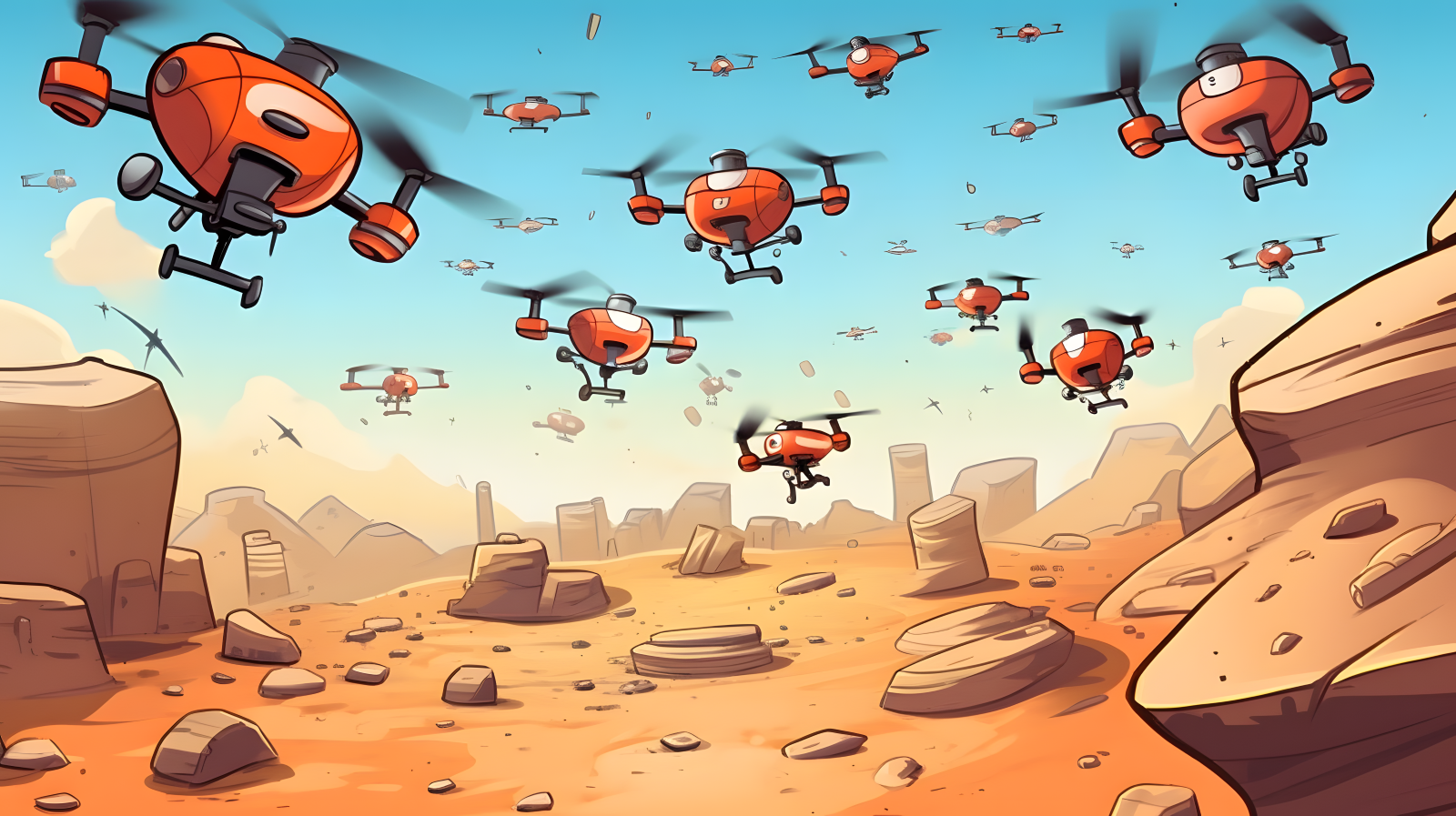 The world of robotics is full of innovation and potential, and at the forefront of this field are developments that facilitate the collective operation of multiple robots. The concept of robots working in teams, known as cooperative robotics, presents a new horizon of opportunities and applications. 
Cooperative robotics involves groups of robots working together, typically employing a higher level of individual complexity and explicit coordination compared to swarm robotics. Each robot in a cooperative team may have a specialized role, and the team may be structured hierarchically, with different levels of control. This approach to robotics can provide improved precision, efficiency, and capabilities by leveraging the synergistic efforts of the team members. 
Several advantages emerge from multiple robots operating as a team. For instance, a cooperative robotic system can be more efficient than a single robot, as the workload can be distributed amongst the team members. These multi-robot systems also offer redundancy, ensuring that if one robot fails, others can continue the work, adding an element of robustness to the system. Moreover, by employing different types of robots in a team, tasks can be divided based on individual robot capabilities, allowing for a broader range of functions and tasks to be completed. 
The application of cooperative robotics spans various industries. In agriculture, for example, teams of robots can collaborate to perform tasks like harvesting, weed control, and pest management. This not only boosts efficiency but also reduces the dependency on manual labor, enabling a more sustainable approach to agriculture. Potena et al. explore creating a collective digital map of farmland using a team of aerial and ground robots. This allows the aerial robots to conduct fast inspections of large areas while the ground robots conduct targeted fertilizer distribution or weed treatment. 
Cooperative robots are also valuable in disaster response and search-and-rescue missions. Instead of endangering human lives, teams of robots can explore hazardous or inaccessible areas, locate survivors, and relay essential information back to human operators, increasing the speed and safety of rescue efforts. A paper by Wu et al. develops a method for optimally completing a surveillance task in an urban environment using a team of autonomous aerial and ground robots. The ground vehicles cooperatively survey areas that the aerial vehicles cannot access, enabling the team to efficiently explore unknown areas, which is crucial in emergency situations. 
Industrial settings are also benefiting from the advancements in cooperative robotics. On assembly lines, for instance, a team of robots can work together, each carrying out a specific task, thereby significantly enhancing overall productivity and efficiency. A recent paper by Wen et al. introduces a framework for a dual-arm system capable of lifting and manipulating large, heavy objects that a single robotic arm couldn't handle. They also implement remote operation into their system and perform an industrial connector insertion task. 
While the potential of cooperative robotics is promising, there are challenges to address, including effective communication among the robots, efficient task allocation, conflict resolution, and maintaining group coherence. Moreover, it's critical to consider safety and ethical implications when deploying these systems, mirroring considerations noted in the previous article on cobots. 
To summarize, the rise of cooperative robotics is a fascinating prospect in the realm of robotics, offering an increased level of functionality and adaptability. As research continues to refine these systems, it's intriguing to consider the potential impact they may have across various sectors, from agriculture and industry to disaster response. 
Image generated with Midjourney.