Are medical neuroscientists bad feminists? How feminism helps us understand the brain and why the scientific patriarchy sucks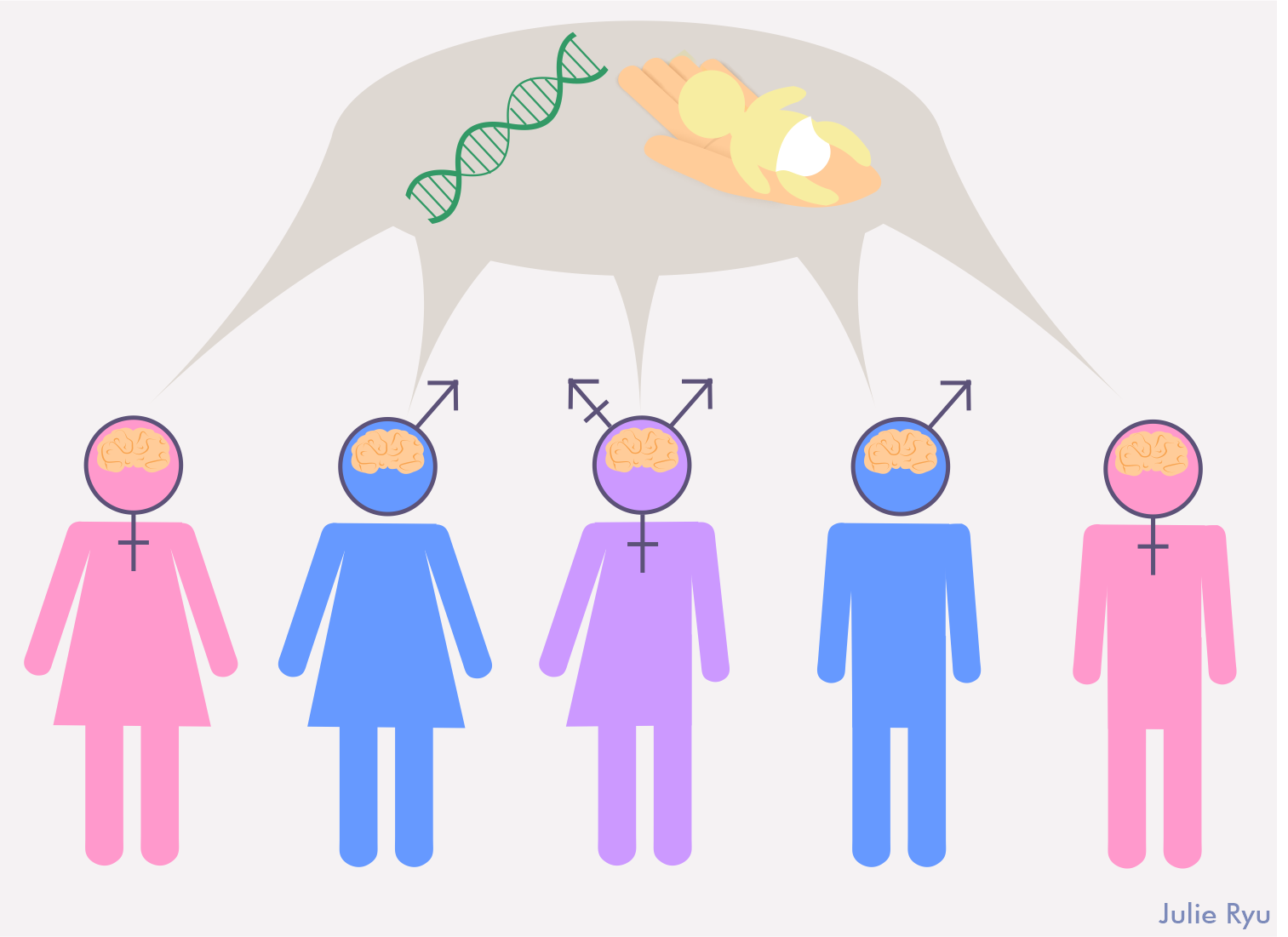 I'm a dilettante in gender studies or the philosophy of science but even I know that learning about how we learn (epistemology) is important. How we learn within science is through the tried and tested scientific method. Usually, we come up with a hypothesis and make a prediction, we run our experiment as appropriately controlled as possible, look at the results, and make a conclusion about whether or not the results support the hypothesis.
Like everyone in all of history, scientists are full of bias. Bias oozes into our hypotheses and predictions and when we make conclusions about our results, clouding what we think is expert judgement and objectivity. In the case of sex and gender studies in neuroscience, this has been a bit of a problem.
Dr. Roxane Gay is a professor, writer, and speaker. She has also described herself as a "Bad Feminist". In a series of captivating personal essays, she addresses how her own feminism and the feminism of other women, is too often perceived as inadequate, as in the humorously described case of her affinity for misogynist hardcore rap. You can watch her recount this here. Of course, simply listening to hardcore rap shouldn't mean that Dr. Gay is not a feminist. Among many things, she teaches us not to expect perfection from women's feminism, but rather foster personal journeys, and indeed, intersectionality.
The field of neuroscience could benefit from Dr. Gay's introspection with regards to her own feminism. This is not meant to be a comment about the lack of gender-diverse voices in neuroscience, or the fact that neuroscience (like other biological sciences) has since time immemorial focused research mostly on male subjects. Of course, those topics are incredibly important and are very relevant today. The struggle continues.
Here, I am talking about the lack of a feminist perspective in the way we learn about the brain. This year, Roxana Kreimer of the Universidad Nacional de Tucumán asks "Is it sexist to recognize that men and women are not identical?" in an evaluation of neurofeminist work. As the world more popularly recognizes the lack of a binary in the concepts of gender and sex, it is becoming increasingly important for science to do the same. Because science affects policy and public health, it is in the public interest for researchers studying gender and sex to confront their biases. How do we start answering these tough questions?
A commentary published in Frontiers in Human Neuroscience from Dr. Sigrid Schmitz and Dr. Grit Höppner in 2014 has broadened my thoughts in this regard. Among many nuanced arguments, Schmitz and Höppner discuss the age-old nature versus nurture problem, and why we ought to consider it more when concluding on sex and gender differences in neuroscientific research.
Schmitz and Höppner remind neuroscientists of the brain's plasticity, the capacity to make new connections with time and experience. Talented researchers at the frontier of technological advancements are starting to witness the activity of these connections using impressive microscopes that peer through literal windows into the brains of living lab animals (here's a video). It is this "nurtured" plasticity, aside from whatever "nature"-based biological differences that might be due to our sex chromosomes, that Schmitz and Höppner note neuroscientists seem to be forgetting.
Imagine a study which seeks to find sex or gender-based differences in the levels of the hormone oxytocin. Oxytocin is commonly referred to as the love, or cuddle hormone, that increases bonding between a parent and their child or in romantic attraction between lovers. It is the case that oxytocin levels tend to be higher in women. What would you conclude? Are women genetically predisposed to be better carers of children?
This is where neurofeminism, and Drs. Schmitz and Höppner, remind us to ask, what about nurture? Are women socialized differently than men? Are women raised with experiences which tend to make them assume traditional women's roles? The answer is yes.
To pour salt on the wound of the gender pay gap (on average, women in Canada make $0.87 for every dollar earned by men and Black women make even less) women are, for example, socialized into performing stereotypical feminine gender roles at work, like being forced to take notes at meetings. Neurofeminism asks us to take this, the lived experience of women which no doubt influences the brain's plasticity, into consideration.
This conversation can lead us to some other murky waters. Biological determinism can be life-affirming, like the recent studies that provide substantial evidence that the brains of trans people are more like those of the gender with which they identify. People have rightfully critiqued this work as many have previously critiqued research which sought out neuroanatomical differences between straight and gay men. Do we need research to tell us we exist? Or do we need society to accept us for who we tell them we are?
There are no doubt biological differences between sexes and genders, and oxytocin is for example, necessary for breastfeeding. But, biological determinism may not be the only reason for sex or gender differences. Neurofeminism tells us that just by stratifying the sexes or genders in a study, it doesn't mean that the results are automatically sex or gender-based.
I don't think the answer is for neuroscience researchers to start asking participants intrusive clarifying questions. "Did your parents raise you with strict gender roles and did these roles affect the ways in which you perceived the world? No? Okay, then you will be stratified into our anti-patriarchal subject group. Go ahead and hop into the MRI." Gender and sex are complex and inextricable from the ways in which we develop. These neuroscientific questions should remain open and we should more critically question why a result does or doesn't support a sex or gender-based hypothesis.
—
I would like to thank Dr. Ellen Parker and Mr. Hayden Nix, MSc for our conversations on this topic that helped shape my conclusions and Mr. Thomas Baker and Ms. Danielle Nadin, BA who helped shape my commentary.
Art by Julie Ryu MSc. For more illustrations visit her blog, 10xobjective.