A journey of gender in health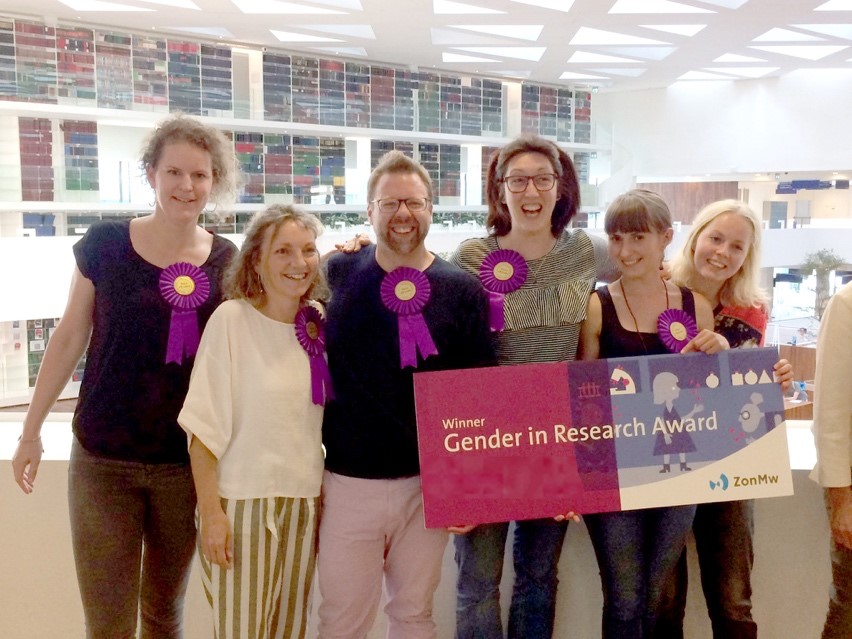 Can 12 artists and six researchers team up together to change the face of gender and health research?
I think we can. Last summer, I had the opportunity to attend a course about sex and gender within health and health research. The course was commissioned by the Dutch Ministry of Health, Welfare and Sport, and was held in the beautiful city of Rotterdam. It was put on by ZonMw, as part of a Gender and Health Knowledge Program. Students, researchers, and health professionals from many different countries gathered together to explore the influence of sex and gender in healthcare. Our aim was to learn and think about how to fill the knowledge gaps in disease prevention, health and health care relating to sex and gender.
Teaming up
During the course, we were asked to team up and design a project that would create enthusiasm in our fellow health researchers about sex and gender considerations. How could we get others to think about including sex and gender considerations in their own research? I was teamed up with a great group of researchers and fellow PhD students from the Netherlands and Great Britain.
A journey of art
After an intense brainstorming session, we came up with the idea to create a small collection of comic stories. Each of us decided to create two 1-page comics focused on how gender influences our area of expertise. We were asked to pitch our ideas at the end of the week to a team of renowned experts in sex and gender health research. The prize – funding to create our project. The competition was fierce and after a nail-biting round of intense pitches, our group was able to place in the top two and win the funding to create our comics.
The comics
After a round of celebratory beers, we flew home to start our journey to create gender and health comics. A journey of international collaborations and new friends. It was a journey of beautiful artwork created by artists from around the globe. We hired 12 artists to create each of our comics and threaded them together to tell the story of gender in health across the lifecycle. The comics tell the story of 'H', a person who represents the common Humanity we all share. H is not limited by the binary 'he' or 'she' and does not identify with a particular gender. The story follows H throughout their life path, using illustrations with summaries of the relevant literature to explore how gender can shape their health, health experiences, and health care.
Each artist interprets H differently according to their artistic vision. H is identifiable by the letter 'H' on their shirt. In this way, we attempt to show how many of us think of ourselves as one coherent being, but others often see us differently and through gender assumptions about us. The comics emphasize that gender affect us all in relation to our health.

Gender typing comic by Olivia Rea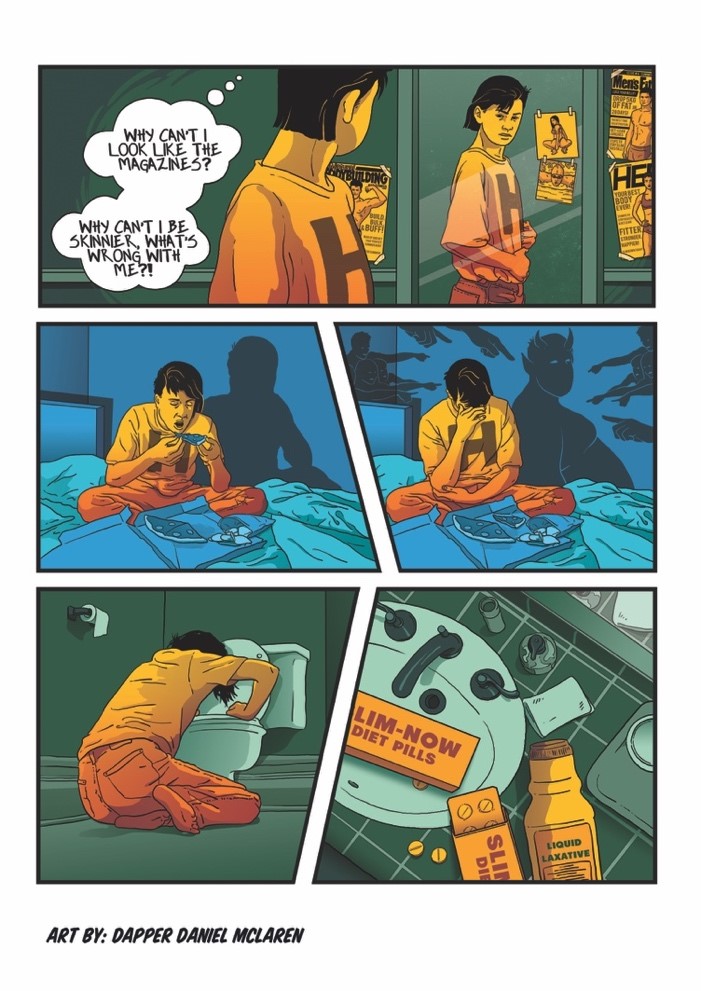 Gender and binge eating disorders comic by Dapper Daniel McLaren

Gender bias in depression treatment comic by Tim Singleton
The journey continues
This has been a wonderful journey for me, and it continues. We did several workshops about the comics in our respective institutions, and feedback from the workshops suggest our project was well received. I think this journey shows how different people can come together to develop creative and fun health messages.
If you would like to enter our visual world and learn more about how sex and gender can affect people's life stories, please drop me an email. I would be happy to share with you a copy of our comics. We invite all researchers and physicians to join us, and to make the world of health more welcoming for everyone.
Photos provided by Phillip Joy