10 out-of-the-ordinary apples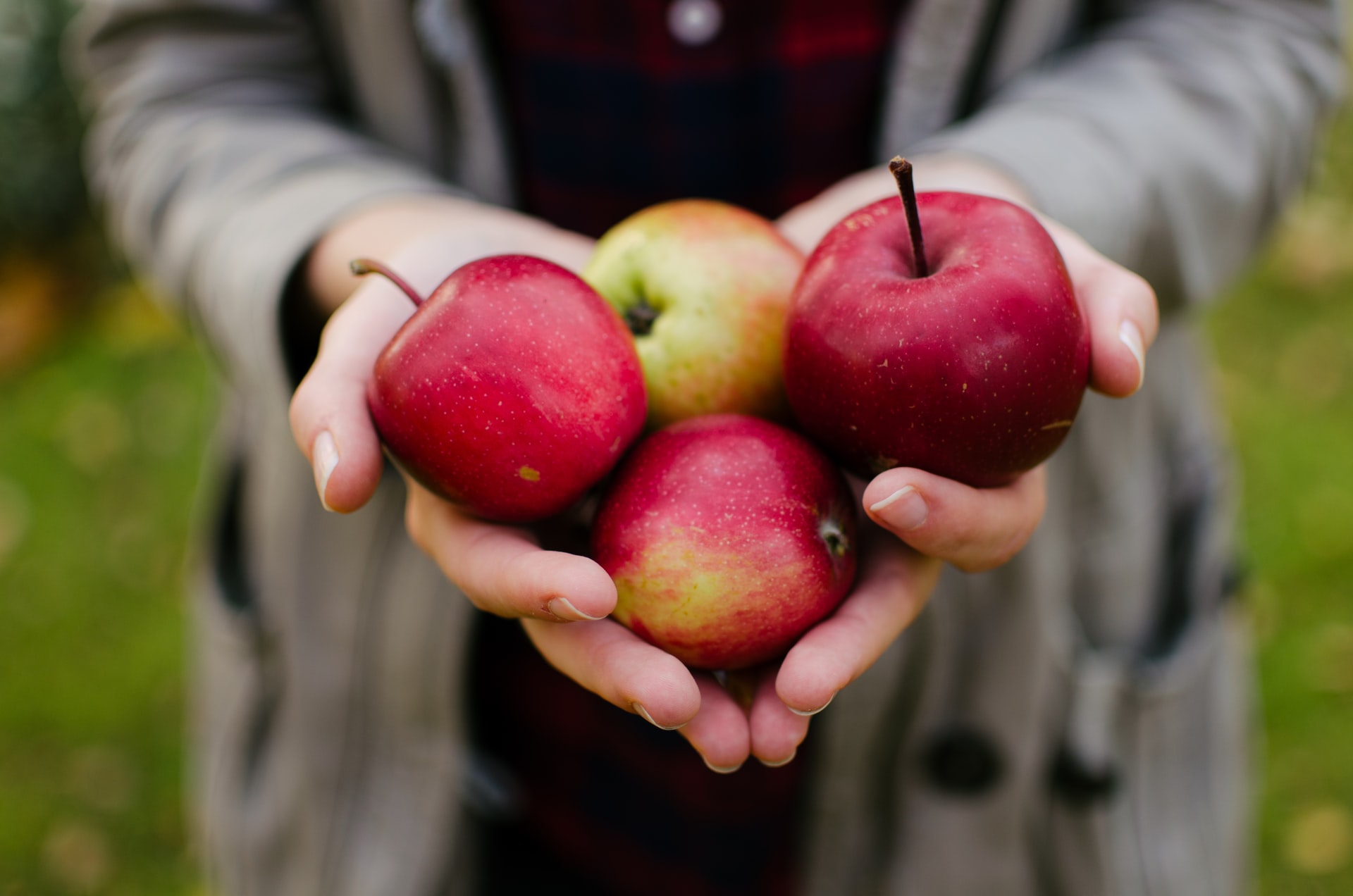 In Canada, four apple cultivars make up over half of all apples that are produced. In comparison, there are an estimated 10,000 apple cultivars that exist worldwide including immense diversity in flavours, shapes and colours. Apart from the popular cultivars like McIntosh, Ambrosia, Honeycrisp and Gala that dominate apple production, here is a list of 10 apple cultivars that you likely won't find on your local grocery store shelf.
1. Pink Pearl: With its yellow and green skin, this apple doesn't look unusual at first glance. However, one bite uncovers a pleasant surprise as the inside flesh is bright pink. Pink Pearl was developed in the 1940s in the United States. Despite its attractive appearance and delicious taste, this cultivar is susceptible to apple scab, a disease that causes little black blotches on the fruit skin.
2. Cotton Candy: Developed in Kentville, Nova Scotia, this apple tastes like cotton candy. Its prime eating window is short-lived since, as an early harvested variety, it softens rapidly and stores poorly. You have to eat it as soon as you pick it, which isn't an issue given its delicious flavour!
3. Kandil Sinap: This apple is of Turkish origin and is unique due to its elongated shape.
4. Orangutan: Developed in Kentville, Nova Scotia, this cultivar was named due to its orange and tangy flavour, as well as the tree's long lanky branches.
5. Bean: This green apple is named after Alan Bean, an American astronaut who supposedly took the seeds of this cultivar to the moon on the Apollo 12 mission. Unfortunately, due to its poor flavour and quality, this apple is anywhere but "out of this world".
6. No Blow: An apple that is unusual due to its cylindrical shape.
7. Lady: Not to be confused with Pink Lady, this apple is an old French cultivar that has also been referred to throughout history as Pomme d'Api. Some believe this apple has been around since Roman times and that people used to use it to freshen their breath.
8. Niedzwetzkyana: This apple from Kazakhstan has striking red flesh and the flowers of its tree are also red. This apple has been used to breed many red-fleshed cultivars.
9. Black Oxford: At the beginning of the season, this American apple might not appear to be anything special compared to other red apples. However, as the fruit hangs on the tree until mid-October, its skin starts to darken to the point where it appears black.
10. Bashkirian Beauty: Most apples are about the size of the palm of your hand. However, some cultivars, like the Bashkirian Beauty from Russia, produce fruit the size of cherries.
Header photo by Aarón Blanco Tejedor on Unsplash
Individual apple photos provided by Sophie Watts