Dean's Blog – January
Hi everyone,
I hope you all had a wonderful holiday break. As we begin another decade, I hope you take a moment to look back at some of the accomplishments and activities within the Faculty of Medicine as 2019 came to a close.
Thank you.
Voice of the Resident
In November, the Postgraduate Medical Education office released selected results of their 2019 Voice of the Resident (VotR), which is undertaken each year as part of their educational Continuous Quality Improvement (CQI) efforts.
Dalhousie Medical School is proud of our residency training programs, and pleased to see that on this year's questionnaire, 90% of Dalhousie residents rated their training experience as being very good to excellent. The survey also revealed some areas for improvement, particularly around resident wellness and learning environments for trainees. In collaboration with our Health Authority partners in all three Maritime provinces, we will be actively working on these areas in the coming months and will look to residents for advice and assistance as we do that.
James Robinson Johnston Community Welcome
On November 23, it was a pleasure to welcome Dr. OmiSoore Dryden to community with a welcome reception held at the Community YMCA in Halifax.
Although we had already held a welcome event, we felt it was important to hold a second event in the community to continue the dialogue and build relationships between the community and Dalhousie University.
Placing the JRJ Chair within the Faculty of Medicine is an important step to strengthen our institutional priorities of enhancing diversity, fostering community outreach and building a health research mandate that is collaborative, interdisciplinary, and nationally recognized.
United Way Campaign
Once again, the Faculty of Medicine was active during Dalhousie's annual United Way campaign. For the first time ever, a dodgeball tournament was organized in support of the United Way. The Dean's Office team played hard over two days, ultimately taking 2nd place the tournament. Well done!
The Faculty of Medicine also held "You vs. The Champ". Where for $2 you could challenge the provincial table tennis champion, Dipan Shah. I am happy to report that Dipan was able pull out the victory against all challengers, raising over $100 for the United Way.
Recognitions
17th Annual Discovery Awards
On November 21st, several members of the Faculty of Medicine were recognized for their contributions to science, technology and innovation at the 17th Annual Discovery Awards.
Notably, Dr. Sultan Darvesh was inducted into the 2019 Science Hall of Fame for being a true champion of research and advocacy and his multifaceted research program that combines clinical and basic neuroscience.
Congratulations to all.
For a full list of Dalhousie award winners, click here.
Canada's Most Powerful Women: Top 100
On November 20th, two faculty members were named to the 2019 Canada's Most Powerful Women: Top 100.
Dr. Gaynor Watson-Creed, Associate Dean, Serving and Engaging Society was honoured in the Public Sector Leaders category, for her work as the Deputy Chief Medical Officer of Health for Nova Scotia.
Dr. Christine Chambers, Canada Research Chair in Children's Pain, made this year's list in the Manulife Science & Technology category, which recognizes women in STEM roles who are challenging the status quo for knowledge and female empowerment.
Congratulations to both on your well-deserved recognitions.
Dr. Noni MacDonald to be invested into Order of Canada
Following her investiture into the Order of Nova Scotia in November, Dr. Noni MacDonald, a professor in the Department of Pediatrics, and former Dean of the Dalhousie Faculty of Medicine, will be invested into the Order of Canada in 2020.
Created in 1967, the Order of Canada is one of our country's highest honours. Presented by the governor general, the Order honours people whose service shapes our society, whose innovations ignite our imaginations, and whose compassion unites our communities.
Dr. MacDonald is a pioneer in the medical community in Canada and internationally. She founded the Division of Infectious Diseases at the University of Ottawa in 1981 and led the Pediatric Infectious Diseases Service at the Children's Hospital of Eastern Ontario in Ottawa, serving as Chief until in 1999, she moved to Halifax, Nova Scotia to become the first woman in Canada to hold the position of Dean of a Faculty of Medicine when she took this post at Dalhousie University. Following her Deanship, she was a co-founder of the Canadian Center for Vaccinology in 2004, where she is still in active member.
Congratulations, Dr. MacDonald.
Royal Society of Canada College of New Scholars, Artists and Scientists
On November 22, Professor Matthew Herder, of the Faculties of Law and Medicine was recognized for his outstanding scholarly achievements, when he was named to the Royal Society of Canada's College of New Scholars, Artists and Scientists.
Professor Herder has made extensive contributions to the field of pharmaceutical policy. In particular, his scholarly research has shown that information about pharmaceutical drugs in often kept secret as a matter of practice rather than the law.
Congratulations on this significant recognition.
Dr. Ford Doolittle Awarded McLaughlin Medal
Dr. Ford Doolittle, Professor Emeritus in the Faculty of Medicine, recently received the 2019 McLaughlin Medal. Established in 1978, this medal is awarded for important research of sustained excellence in any branch of medical sciences.
Dr. Doolittle is internationally celebrated for his field-shifting contributions to comparative genomics, considered foundational to biomedical research. He has regularly bold and sometimes controversial hypotheses that have served to stimulate deep conversations and debates. Not only has he changed how we look at the world, his ideas are widely accepted as core tenets in how we understand and study the very building blocks of life.
Congratulations, Dr. Doolittle
Dr. Mohammed Al-Hamdani Wins Mitacs Award for Outstanding Innovation–Postdoctoral.
Congratulations to Dr. Mohammed Al-Hamdani for receiving the Mitacs Award for Outstanding Innovation –Postdoctoral for his research demonstrating the positive effects of plain cigarette packaging.
The award is presented by Mitacs, a not-for-profit organization that fosters growth and innovation in Canada for business and academia. It's awarded to a postdoctoral fellow who has made a significant achievement in research and development innovation during their Mitacs-funded research.
Dr. Al-Hamdani is one of eight Mitacs award winners nationally, chosen from thousands of researchers who take part in Mitacs programs each year.
To read more about Dr. Al-Hamdani's research, click here.

Biomedical Engineering Student & Professor Win International Award for Spinal Research
Mr. Tyler Herod, recent graduate of the Master of Applied Science program in Biomedical Engineering and Dr. Sam Veres, professor in Biomedical Engineering were recently awarded the 2020 International Society for the Study of the Lumbar Spine (ISSLS) prize in Basic Science ($20,000 USD) for their research article about collagen nanostructure.
Congratulations to you both on this prestigious award.
New Appointments
Dr. Katherine Stringer Appointed Head of the Department of Family Medicine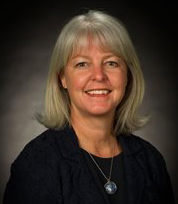 On behalf of the Faculty of Medicine, I am pleased to announce that Dr. Katherine Stringer has been appointed Head of the Department of Family Medicine. This appointment is effective May 1, 2020 and is subject to the approval of the Dalhousie Board of Governors.
Dr. Stringer is currently a family physician practicing broad spectrum family practice in St John's Newfoundland and an Associate Professor in, and Chair of, the Discipline of Family Medicine in the Faculty of Medicine at Memorial University.
Dr. Stringer graduated with an MBChB from the University of Cape Town, South Africa in 1994 and then completed post graduate diplomas in Child Health, Obstetrics and Gynaecology and Psychiatry from the College of Medicine of South Africa.
In 2002, Dr. Stringer moved to Newfoundland with her husband and two daughters, and obtained her CFPC in 2005, her FCFP in 2016 and her Masters in Clinical Science in Family Medicine from Western University in 2016.
Her clinical areas of interest include care of the elderly and the primary care of adults with intellectual and developmental disabilities. Scholarly interests include the clinical areas mentioned above and medical education, specifically distributed rural medical education, competency based medical education and interprofessional education.
The Faculty of Medicine is excited to welcome a physician of Dr. Stringer's calibre and look forward to the positive impact she will have on family medicine in the Maritime provinces.
Dr. David Gass will continue as Interim Head of the Department of Family Medicine until Dr. Stringer's arrival in May 2020. I thank Dr. Gass for his leadership and support of the Department in this interim role.
Dr. Jason Morrison Appointed Interim Head, Department of Psychiatry
I am pleased to announce that Dr. Jason Morrison has been appointed Interim Head of the Department of Psychiatry. This appointment is effective January 1, 2020 while the recruitment for a new Department Head occurs.
Dr. Morrison is an adult psychiatrist and assistant professor in the Department of Psychiatry at Dalhousie University. He completed his medical degree at Queen's University in 2001, then completed his residency at McGill University in 2006. Following residency, he completed training in Cognitive Behavioural Therapy and a Master of Science in Psychiatry at McGill University.
Dr. Morrison joined Dalhousie in 2009 and has held leadership roles with both the Acute Care and Recovery & Integration programs. He currently works both with the Nova Scotia Early Psychosis program and the Recovery & Integration program serving patients with severe and persistent mental illness. He is a Cognitive Behavioural Therapist accredited through the Academy of Cognitive Therapy and a founding member of the Canadian Association of Cognitive and Behavioural Therapies.
I would like to thank Dr. Michael Teehan, who is retiring, for his strong leadership in the Department of Psychiatry in his role as Deputy Head from 2007-2016, and his current role as Department Head since 2016.
Ms. Joanne Bath Appointed CEO of Dalhousie Medical Research Foundation
On November 29th, Ms. Joanne Bath was appointed CEO of the Dalhousie Medical Research Foundation.
With an abundance of fundraising experience, strong business insight, a passion for the Atlantic Region, and a demonstrated knowledge of health research make Joanne Bath an outstanding choice to lead DMRF into its future.
The DMRF has been integral in supporting research within the Faculty of Medicine, and I look forward to continuing our work together.
Congratulations, Ms. Bath.
Mr. Shane LeBlanc Named Director of Postgraduate Medical Education
The Dean's Office is pleased to announce that Shane LeBlanc is the successful incumbent for the Director of PGME position effective January 20, 2020. Shane comes to us with seven years experience working in post secondary education and a Master's degree in Educational Administration and Leadership. In his most recent role, he served as the Student Development Manager for the SITE Co-op office where he supported 1500 co-op terms a year for the faculties of Science, Computer Science, and Engineering. Prior to this, he worked at Dalhousie's central career services overseeing career education. Before working at Dalhousie, Shane oversaw a private college in Halifax. He is excited to bring his leadership skills and passion for experiential education into this new role.
In welcoming Shane to the Faculty of Medicine, the Dean's Office would like to thank Christine Silver Smith for all her contributions to the PGME office. Christine retired at the end of December as Director after over 40 years of service to Dalhousie University.