On Interracial Relationships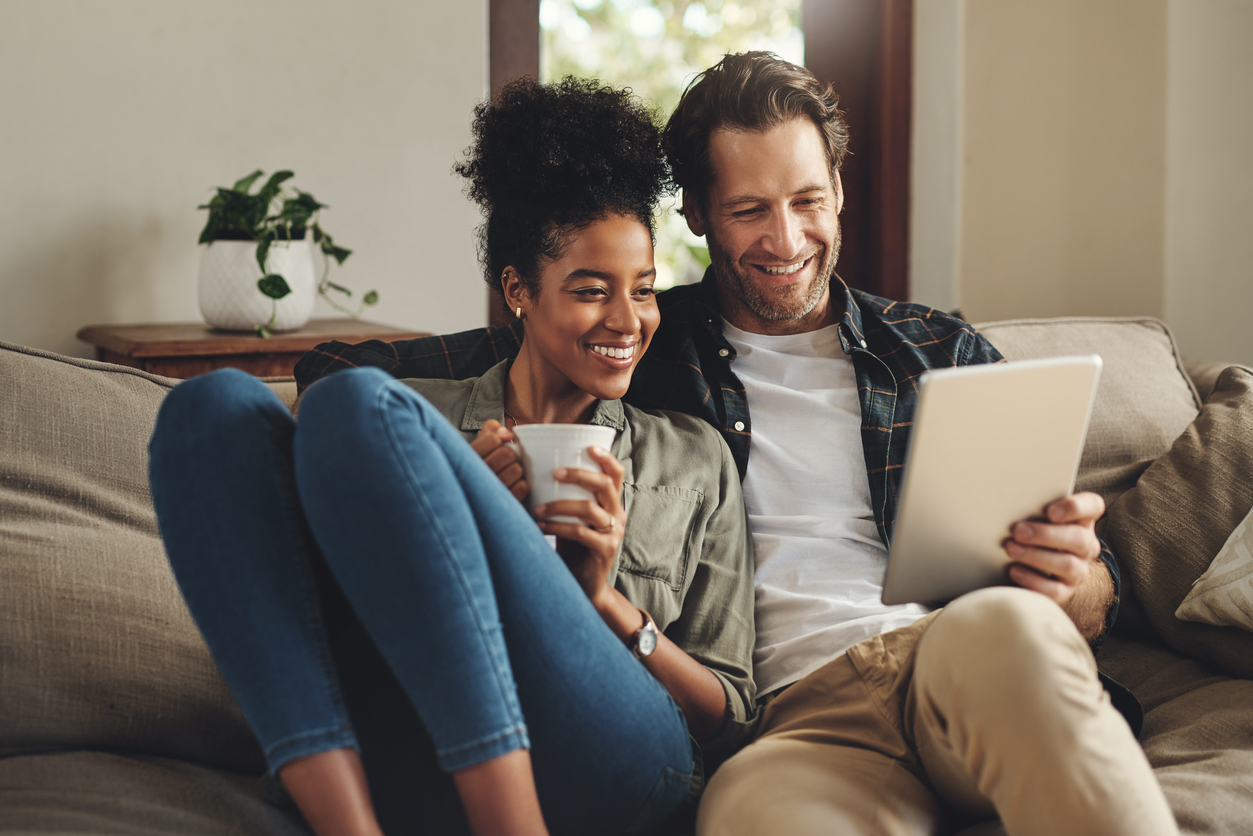 The initial version of this paper was presented at a Philosophy Colloquium earlier this year. Despite my reservations about having this usually private discussion in a public forum, the feedback that I received was overwhelmingly positive. In follow-up conversations with professors, I was given further advice on how I might try to turn the paper into a publication. While I am grateful to everyone who came to the talk and provided well thought-out feedback, by the end of it all I had about 40 point-form notes with suggestions on how to improve and probably another 30 more years' worth of research to go before I could approach the topic with any sense of authority. I'm slightly exaggerating. But you get my drift.
The mountain of feedback that I received probably has to do with the fact that the question of interracial relationships, specifically between Black and white people in North America, has been extensively rehearsed. The perspective that I take on the issue, of heterosexual women interested in marriage or monogamous romantic relationships with men, has also been criticized. Many feminists have not only argued against the very institution of marriage, but the heteronormativity underlying conversations surrounding the nuclear family.
Given the above, in what follows I don't provide any original arguments on the topic. Instead, I address why I consider myself to be a statistic, based on the research that I have done, and provide some preliminary thoughts on where I believe that discussions surrounding interracial relationships, for Black women, are going. To reiterate what was said in my previous blog, I am a single, well educated, Black woman (of mixed racial heritage) in her thirties (never married and without children) who has chosen to (for the most part) exclusively date within her race. And, I am not alone.
There were three main books that I appealed to during the course of my research. The authors refer to the African American experience in their analyses, but parallels can be drawn to the Canadian experience. The first book was by Stanford Law professor Ralph Richard Banks. In Is Marriage for White People? How the African American Marriage Decline Affects Everyone he takes the unique approach of investigating the effect that the Western decline in marriage has had on African American women. The perspective he takes is interesting because when we usually hear about this topic, we hear about it from the perspective of Black men. An example of this approach is found in philosopher Charles W. Mills' article "Do Black Men Have a Moral Duty to Marry Black Women?" According to Mills, "I focus on black men/white women relationships rather than also including black women/white men relationships because … in a sexist society, it is the economically privileged male who usually gets to choose; that most interracial marriages are of the black male/white female variety; and that it is this kind which has historically stirred most controversy in the black community. (Since white men have historically had sexual access to black women, the motivations involved are usually significantly different in such cases.)" (Pages 131 – 132)
On the other hand, the below excerpt explains why Banks decided to focus on Black women's experiences. The difference in time frame between the two works should be noted. Mills' article was published in 1994 and Banks' book was released in 2001:
"Black women of all socioeconomic classes remain single in part because the ranks of black men have been decimated by incarceration, educational failure, and economic disadvantage. In recent years, two black women have graduated college for every one black man. Two to one. Every year. As a result, college-educated black women are more likely than college-educated women of other races to remain unmarried or to wed a less-educated man who earns less than they do. More than half of married black women who have graduated from college have a less-educated husband. Yet despite the shortage of black male peers, black women do not marry men of other races. Black women marry across class lines, but not race lines. They marry down but not out. Thus, they lead the most racially segregated intimate lives of any Americans. Why? Why are black women the least likely to marry out? What are the consequences of the unprecedented rates at which they marry down or remain unmarried? These are the questions at the heart of my inquiry." (Pages 2 – 3, Kindle edition)
The second book that I drew on was by Cheryl Y. Judice. Judice is a professor in the School of Education and Social Policy at Northwestern University. Her book Interracial Relationships Between Black Women and White Men is an outgrowth of research done in her dissertation on interracial marriages. She conducted 60 interviews between 2014 and 2017 with people who either were, or had been, in Black-white romantic relationships. There are 40 specific interviews referred to in the book. This is the first paragraph from the Introduction to her text:
"Black women are the only group of women in America who cannot take for granted that if they seek marriage to a black man that there will be an ample supply of available men from which to choose. This is not a new problem; indeed, it goes back several decades, but there hasn't been much public discussion about how to resolve this issue. It is almost as if the plight of black women looking for eligible partners is the elephant in the room. Unlike issues related to skin color, hair texture, and low self-esteem, it is more difficult for black women to talk about it publicly to draw attention to the problem. I am tired of meeting so many women who have suffered in silence and simply given up on having someone love them for who they are. I am writing this book because I have seen firsthand the sadness confronting many black women who have never experienced a fulfilling romantic relationship." (Location 61, Kindle)
Below are some of the sobering statistics that motivate her analysis:
"Most young girls grow up fantasizing about dating and marrying someone within their own racial/ethnic group, and indeed, approximately 87% of marriages in the U.S. are between people of the same racial/ethnic backgrounds. Black girls growing up today face a very different reality, as illustrated by a few daunting statistics. First, black females begin to outnumber black males by age 16; for whites, this does not happen until approximately age 32 (1). Second, black men are more than twice as likely as black women to marry outside of their race (2), black women are the least likely group of women to marry outside of their race (3). Third, for every 100 college-educated black females, there are approximately thirty-five to forty comparably educated black males (4). These statistics underscore a sobering reality that sets the parameters for this book." (Locations 68 – 75, Kindle)
Judice's book also approaches the topic of interracial relationships from a different perspective than I was used to. Imagine, in the context of discussions that usually consider Black women to be the least desirable on the dating market, a book about white men (usually considered to be at the top of the racial hierarchy) choosing to romantically engage with Black women? While not every relationship was perfect (people who were divorced were also interviewed), Judice notes that "social science research suggests that the marital pairing of black wives and white husbands tends to be more stable due to the egalitarian nature of many of these marriages." (Location 2406, Kindle)
The final book that I turned to was written by Christelyn D. Karazin and Janice Rhoshalle Littlejohn. In Swirling: How to Date, Mate, and Relate Mixing Race, Culture, and Creed, Karazin and Littlejohn present their best arguments for why Black women should expand their dating pool. I actually came across Banks and Judice's research by watching Karazin's YouTube channel, The Pink Pill. On "The Pink Pill," Karazin discusses a wide range of topics but focuses on femininity, hypergamy and, of course, "swirling." While her views are sometimes controversial (she's not a fan of how social justice movements propagate the image of the "Strong, Black woman"– it's apparently a turn-off for Prince Charming), her thoughts on the wide range of dating and lifestyle options available to modern-day, Black women are refreshing.
I began my research thinking through the topic of interracial relationships with race loyalty in mind. Arguments that consider this question have been put forward by philosophers such as Mills (already mentioned) and Anita L. Allen in her essay "Interracial Marriage: Folk Ethics in Contemporary Philosophy." The starting point for their discussions has been the obligations that Black people have to their communities to date, mate and marry within it. Contemporary conversations have seemed to move beyond this question. While race loyalty remains an issue for some, for others their dating histories reflect a lack of opportunity to choose otherwise or a lack of confidence on a dating market that is seemingly hostile to Black women. If we take Karazin's views to heart, however, there are many more men willing to Swirl (in non-fetishizing, and non-racially problematic ways) than many of us may have realized. Of course, we know that Black is Beautiful. But it seems like many others have noticed that, too.