myCareer: updating to serve you better
myCareer will be offline from Monday, July 8 to Friday, July 12 for a major system update. During this time, students and employers will be unable to access services on myCareer and there will be no new job postings. Job postings that would normally deadline within that period will be extended beyond the three-day update period.
In conjunction with the update, any job application documents saved to your myCareer account that are two years old or more (as of July 8, 2019), will be removed from the system during the shutdown period. It is your responsibility to retrieve any files you wish to keep in advance of that date.
We thank you for your patience and look forward to better serving you with an improved myCareer.
Students can access myCareer through the myDal portlet.

---
Once you have found a job you are interested in, follow these steps to submit your application:
1. Read through the entire job posting carefully, paying close attention to the Application Procedure and Co-op Application Documents contained in the Application Information section.
2. Click on the Apply for this Position button from the job posting screen.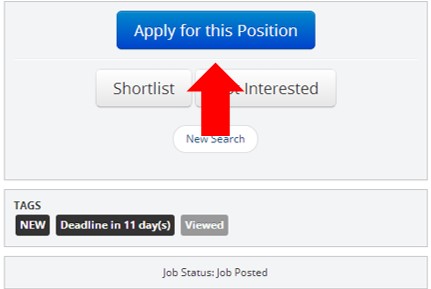 3.You now have two options:
Option 1: apply with an application package that has already been uploaded to myCareer OR
Option 2: create a new application package by uploading the required documents, naming the application package, and selecting the documents to include in this package.
Once you click Apply (in the case of Option 1) or Create Package (in the case of Option 2), you will be taken to a screen that indicates your online application has been submitted. Please be aware that employers are able to view the time and date that applications have been submitted.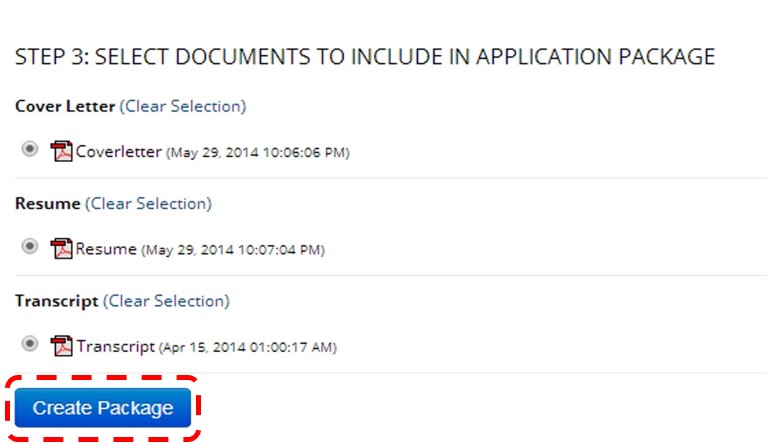 4. You can view your application history by clicking on Management Career Services in the green menu and clicking on the Work Term Application Record icon, or by clicking on the Posting/Applications tab from the main Dashboard.
Occasionally, when you're applying for Co-op and Internship jobs through myCareer, the job description specifies that you must apply for the job directly on the employer's website as well as upload an application on the myCareer System.
Why do you have to do both?
This application procedure must be followed because employers often use the myCareer system to set up interview slots and contact chosen students. If Management Career Services has no record of your application, when an employer sets up interviews in the myCareer system they would be unable to request an interview with you. Therefore, be sure to apply as directed to avoid the loss of an interview.
Check out our other myCareer tips: