It's almost that time!  You've worked for at least the last four years to get to this point, and now graduation is in sight.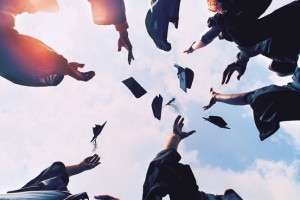 What now?
It's time to start thinking about your grad job search strategy. Here are some tips and tools to get you started:
Make finding a job your full time job.
Check out the Career and Leadership tab on myCareer for grad job postings. Go to myDal, and click on myCareer.
Network!!! Family, friends, the lady on the bus, your grandma's neighbour….you never know who you may meet or how your connections may lead to opportunities.
Update your LinkedIn profile, and optimize your Facebook and Twitter social media accounts for the job search.
Plan your job search strategy. Research organizations for whom you would like to work, and arrange informational interviews with them. If they have positions posted, and you wish to apply, tailor each resume and cover letter to the job description. Check out MCS's resume and cover letter  E-learning webinars on myCareer.
Get your resume reviewed by a Career and Recruitment Specialist at Management Career Services (MCS).
Schedule a mock interview at MCS before you begin scheduling informational interviews.
Explore the hidden job market.

 Research potential employers and sectors
Contact potential employers to set up informational interviews
Use your network
Visit career fairs

Don't get discouraged!