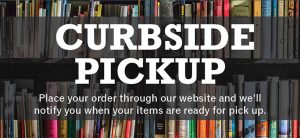 Circulating materials from the Dalhousie Libraries are once again available to Dalhousie and King's faculty, staff, and students. We're pleased to offer this curbside pickup service at the Kellogg, Killam, MacRae, and Sexton Libraries for Dalhousie library items that are not available electronically. This service cannot provide access to materials from other Novanet institutions at this time.
Please place your request through this form and we'll notify you by email when your items are ready for pick up.
Please note that all Dalhousie Libraries' physical spaces remain closed (though we're still running many services). We are planning a phased re-opening of all library spaces, beginning in September 2020 (tentative). Our re-opening plan will follow provincial health and safety protocols and is contingent on public health guidelines permitting gatherings of 50 people and the approval of the university.