Excerpted from https://www.sleepadvisor.org/stretching-before-bed
For starters, developing an evening stretching routine helps your body to enter a relaxed state more quickly, and stay in a deeper sleep for longer. With fewer points of pain along your back, neck, and shoulders, you're less likely to toss and turn. This is great for your sleep — and your partner's sleep, too.
Stretching provides a great alternative nighttime activity to scrolling through social media or reading emails on a screen. When done correctly, studies have shown that practices like yoga and stretching can be incredibly relaxing and meditative. Focusing on your body and the present actions can be a great way to separate yourself from the day's stresses and signal to your subconscious to stop worrying.
1. Knee to Chest
2. Spinal Twist
3. Side Stretch
4. Lunge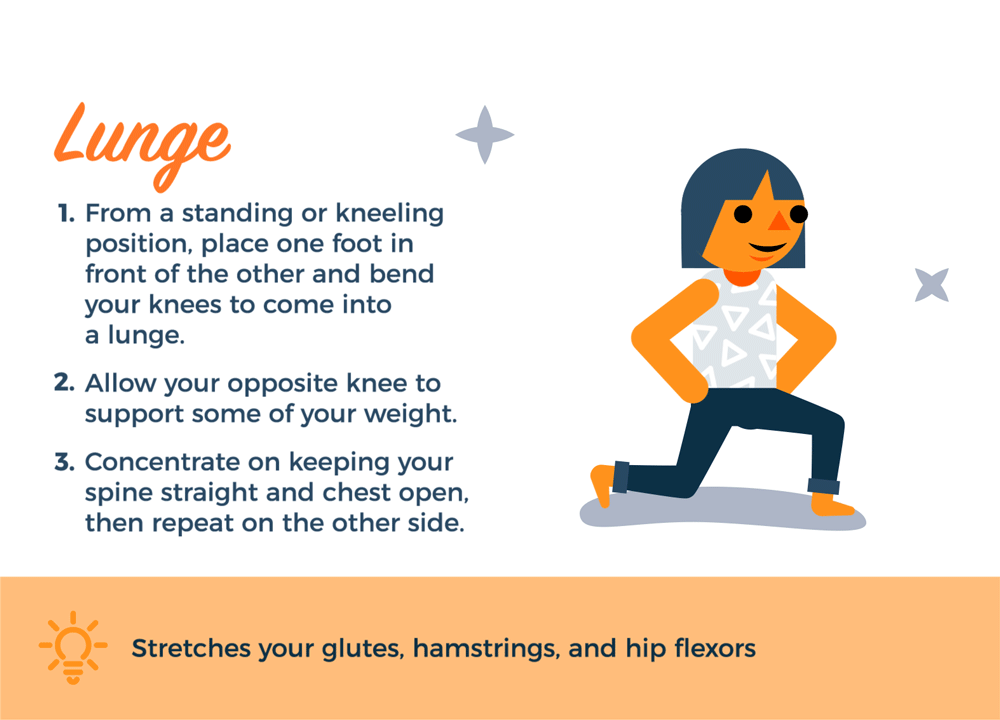 5. Butterfly Pose
6. Child's Pose
7. Bear Hug
8. Legs Up the Wall