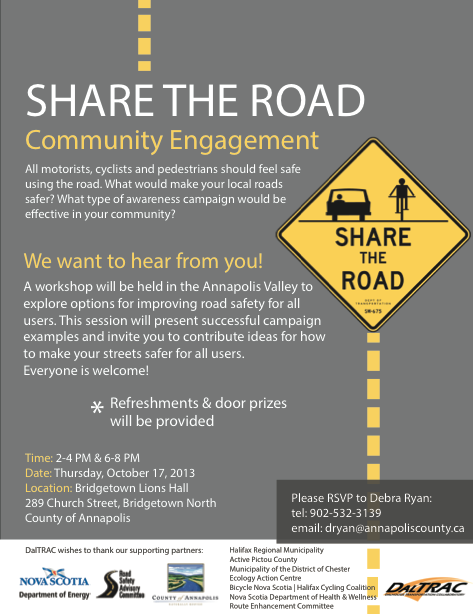 When: Thursday, Oct. 17 @ 2-4pm & 6-8pm
Where: Bridgetown Lions Hall, 289 Church Street, Bridgetown North, County of Annapolis
What: TWO Community Workshops on local road safety issues and on bringing a "Share the Road" awareness campaign to Annapolis Valley
Cost: Free!
We are making our way to the beautiful Annapolis Valley! We are very excited to engage with and learn from the community on local road safety concerns, and on what a local Share the Road awareness campaign should look like! Refreshments will be provided, so all you need to do is RSVP and bring your ideas!
Interested? Contact Debra Ryan @ dryan@annapoliscounty.ca
See you there!
Join the movement: https://www.facebook.com/ShareTheRoadNS