Originally posted by Jordan Fujiwara.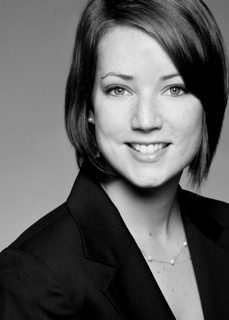 Before we get in to Jocelyn's experiences with the Corporate Residency MBA, she has a message for all the incoming students (she will be your VP Academic on the MBA Society for this year): "It's a great time to mention that your [second year] mentors should be contacting you soon, within a week. As the incoming VP Academic, my job is to serve as an outlet for students who have any concerns about the academic side of things in the program so it can be handled through a formal process." Thanks for the heads up, Jocelyn! In case you're a student reading this and wondering what a mentor is, basically a bunch of the second years have volunteered to be 'assigned' to 2 or 3 new students. I explained it to my, uh… apprentices (?) in this fashion: "My job is to make sure that your transition into the MBA life is suitably awesome." I think that succinctly sums it up!
Now let's learn about Ms. Jocelyn Ball: she has lived all over the place but her family resides in Riverview, New Brunswick. She went to UNB and received a Bachelor of Philosophy degree with a concentration in Leadership. It turns out that the BPhil program at UNB is a fairly new (2000) and unique program in and of itself, with a mantra of the 'love of knowledge' and a focus on soft skills, global citizenship and a peppering of other disciplines such as math. "It wasn't like learning Plato and Socrates," clarifies Jocelyn, who says the stuff she did in her undergrad actually translated quite well into the sort of stuff we are doing in our Personal and Professional Effectiveness sessions in the MBA (see Ben's Story for more details on PPE).
You can tell she is not afraid to take risks, even if you only look at her choices for post-secondary education: the new UNB program and the even newer Corporate Residency MBA program: "It was definitely a risk coming into this program, I think that everyone coming took that risk in that it was brand new. But the effort of the administration and people behind the program, in bringing in the right profs, the right dean, creating a cutting-edge curriculum and having a focus on experiential learning makes this program special and makes the risks worth it. My feeling about it is very, very positive overall."
You might recall Michelle's Story, where we looked at her work with Aon as a Strategic Business Advisor for Eastern Canada. Well, Jocelyn works with Aon as well, as a Strategic Business Advisor for (can you guess?) Western Canada! She is stationed in Calgary for the 8-month residency and has taken on a huge role: "Recently Aon acquired a new business unit, and my job is to help get them up and running. I'm scheduling meetings and creating business plans, helping develop their website. I'm also travelling to the main Aon branches in the area [e.g. Winnipeg, Vancouver, Edmonton] and presenting the case [of the new unit] to people there. I have responsibility and ownership over this, and it's very exciting. All the presentations we did in class have helped me be able to do this in multiple offices."
You wouldn't see a typical intern-type position with that sort of project placed on its task list, that's for sure! Thankfully, the work environment at Aon seems to balance out any stress caused by such a responsibility: "We've kind of got it down to: you're not allowed to work here if you're not able to laugh at yourself. My group is lively and energetic; they pull pranks – my first week on the job the senior VP took a cell phone from a manager and hid it in the ceiling tile [fans of The Office will remember a similar scenario that befell Andy, which led to him punching a hole in the wall, I think. Jocelyn did not report any damage resulting from the prank she witnessed]! It's an amazing environment."
She is getting amped up for the famous Calgary Stampede, where "it'll be ten days of partying and I will wear more plaid then than I will wear for the rest of my life!" In parting, she says to everyone: "for any experience in life you need to throw yourself into it. The more you put in, the more you get out of it. I'm a strong believer in this and it applies to this program, and it applies to life in general. I'm looking forward to meeting the new students in September and am sad I won't get to meet them in July!"
See you all next week! P.S. Jocelyn is the co-leader of the Halifax Net Impact Chapter, along with Ben Goldberg.
Be sure to check out Jocelyn's Testimonial Videos as well!