"CFAME Connection sounds like a great initiative, and an excellent plan. I will be happy to provide you with information about the e-Leadership research and pedagogy that Martine and I have been doing."
Dr. Binod Sundararajan is the Associate Director of the Rowe School of Business, Faculty of Management at Dalhousie University. He teaches Managing People at the MBA level, and Business Communication, and Corporate Communications at the undergraduate level. Binod's knowledge and experience is recognized internationally.  His speaking engagements and conference presentations span the globe.
Binod graduated from Rensselaer Polytechnic Institute, Troy NY, USA in 2007 with a PhD, Communication and Rhetoric – Focus on Organizational Learning and Computer Mediated Communication, & E-Learning. His research interests lie in organizational, professional and business communication; computer-mediated communication; CSCW, CSCL and social network analysis. He conducts research in business and professional communication practices, adoption and diffusion of mediated technologies, use of CMC in such diverse areas as entrepreneurship, justice, teaching, collaborative work and learning and management education.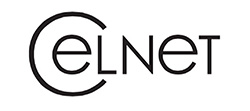 Binod recently co-founded CELNeT, with his research partner, Martine Durier-Copp. The Collaborative eLearning and Network Lab (CELNET) specialises in researching virtual communications, how to make virtual teams more effective, and e-Leadership – the art and science of managing virtually. CELNeT has recently presented on e-Leadership to the Institute on Governance, which provides leadership training to senior public officials.