Republished from Faculty of Management, news-events
Posted by 
Yitong Lui
 on June 9, 2022 in 
News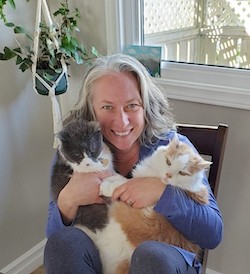 Sarah Hayes-Brown is our Admission and Registration Coordinator in the Centre for Executive and Graduate Education (CEGE). This is Sarah's eighth year working at Dalhousie University. Her first position was in the Physics and Atmospheric Science Department before she joined the Faculty of Management nearly six years ago.
Sarah was born in Nova Scotia but spent her childhood in New Brunswick. She moved to the United States after graduating from university and lived there for ten years before returning to Prince Edward Island and Nova Scotia. When it comes to her favourite place, Sarah says it must be her home in New Brunswick. She has many childhood memories of being on the beach playing in the very cold water, walking or having a campfire. In the winter, the family would walk through the woods and cross-country ski directly behind their house.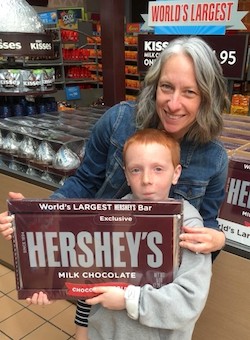 Sarah comes from a family of teachers and, when she was a child, had a goal of becoming a teacher. Before joining Dalhousie University, Sarah taught, counseled and served as dorm staff and basketball coach for at-risk youth at a therapeutic boarding school. She also worked in alternative education at an inner-city school where many of the students were young offenders, and taught adult education night classes at a private college. Sarah's unique experience, combined with her educational background of a Bachelor of Arts, Bachelor of Education and Master of Education have made her sensitive and concerned about the emotional well-being of students, school staff and the wider community. She is using this passion for exploring the connection between schools and communities to work on a paper with one of her former professors from MSVU (working title: How Adult Educators Promote and Counter Modern Homo Economicus). According to Sarah, "There has been a growing disconnect between schools (of all levels) and their communities, and this has been made worse by COVID. I want to explore the potential for a reciprocal relationship between the two, particularly in the Maritime Provinces."
Sarah has always had a passion for theatre and has been a performer, prop and set coordinator, and director. Her most recent stage engagement was in Pennsylvania, in the spooky suspense drama Veronica's Room. "It was a dark story, and my character was murdered on stage," recalls Sarah, "but performing is fun and I love being on stage." Although Sarah hasn't been on stage in a long time, she still goes to her son's school once a week at lunchtime to teach theatre/improv to her son and his friends. "It's fun teaching these 10- and 11-year-old young actors, so that's how I'm going to get back to the theatre right now." Sarah thinks that she might return to the stage in the future, but for the time being she wants to keep writing, volunteering and staying active with sports, yoga, fitness, travel and time outdoors!